Hey Angel! Congratulations to you! 
Angel Luis Vega Arenas won tickets to the Vancouver Lookout on June 7th graduation ceremony! Every week on Friday, we have the graduation ceremony and the raffle! Students can take part in the lottery and win multiple prizes or tickets to different venues and place around the city.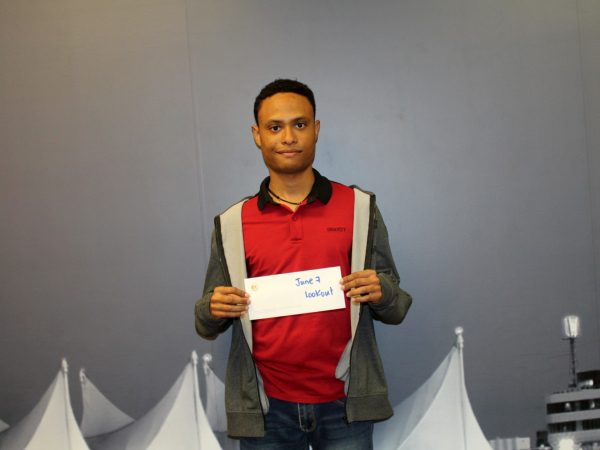 Angel Luis Vega Arenas is from Panama and is currently studying General English with us here in our University Pathway ESL program.
The Vancouver Lookout is housed inside the Harbour Centre and it's definitely a must do if you're in the lower mainland. The view is spectacular and unique because you get to see the city, the beautiful mountains and Stanley Park.
During graduation, we have weekly prizes every Friday! With that in mind, make sure that you visit us and take part in this wonderful ceremony and raffle! Learn English with EC Language Centres and EC Vancouver while also enjoying the city at the same time!
Studying abroad is a life changing experience and opportunity. At EC, we go the extra mile to make sure that you receive the treatment and experience possible! Our courses help our students build their weak English skills and progress to study post-secondary courses.
Moreover, please follow us on Facebook and Instagram to receive the most updated information about our campus and events. Certainly you share your experience with us using the hashtags #ECExperience and #ECVancouver
Learn English in Vancouver and experience Canadian culture like never before! EC Vancouver is an English course provider for international and local students. EC Language Centres has locations all around the world, including Malta, USA, Canada, Ireland, South Africa, the UK, Australia and New Zealdn. Our levels range from basic elementary to complete proficiency. We also have test preparation programs like Cambridge and IELTS.
Comments
comments