Last month on June 2nd, we welcomed many students from different backgrounds and origins to EC Vancouver and Canada. Our students speak different languages, however English brings everyone together! We met outside of EC Vancouver campus at 11AM and did some ice breakers for everyone to know each other a little more. After the ice breakers and waiting for everyone to arrive, we went on a short tour around Vancouver.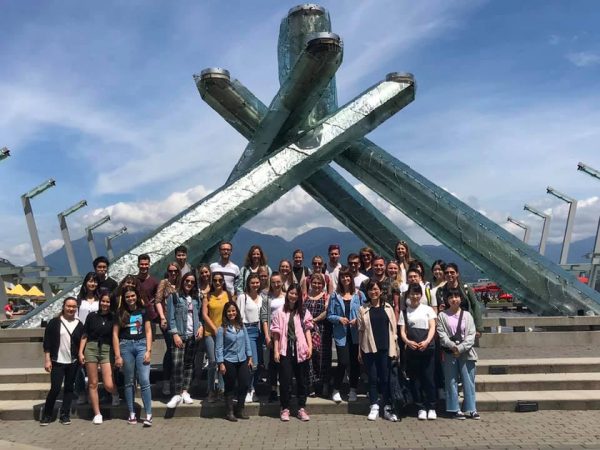 Here are EC Vancouver and EC Language Centres, we provide state of the art ESL courses and methodologies aimed at strengthening the student's weak points. English is a learning process, it takes skill and knowledge, not to mention time!
Nonetheless, EC Vancouver is located in the heart of downtown Vancouver. There are many amenities, restaurants, tourist spots and many coffee shops around to make you feel at home! Our students have the opportunity to explore the city and study English at the same time.
Many of our assignments and courses combine real-world education and class room time to get the best out of both worlds! For instance, our special focus class English in the city allows students to experience English in real life. Ordering food, coffee, or walking around town can be difficult if you don't speak the language.
Our teachers provide the best method and ways to achieve the best results in the shortest amount of time possible!
To learn more about our English as a second language, contact us via our social media or visit our website at ecenglish.com
Above all, EC Language Centres has 8 locations around the world, including Canada, Malta, Ireland, USA, UK, New Zealand, Australia and South Africa. We also have multiple locations in the United States of America, Canada and the United Kingdom.
Comments
comments