Last week, EC Washington, DC had a very special visit from student, Ichiro Imanishi. We've asked him to share his experience with EC, and why he chose to study English with us.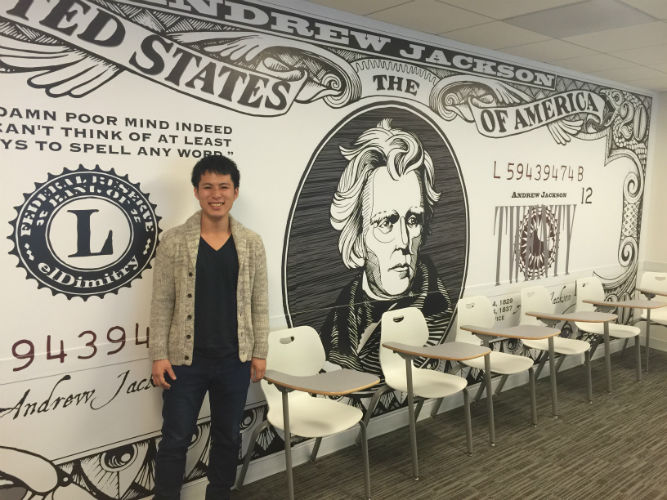 Where are you from?
"Kamakura, Kanagawa, Japan"
Why are you interested in learning English?
"Because I want to work with American people. The United States is the most advanced country in my field. I have a great interest in improving in this field. Working with Americans would be helpful for me to do this. Of course, I also 'love the United States.'"
What is your favorite thing about EC Washington,DC?
"Above all, the staff has great character. They are kind, warm, and gentle. My teacher taught me accurately and focused on the things I didn't understand. Every experience I had at this school was my favorite."
Can you describe your experience living with a host family?
"Cooking some traditional Japanese food was interesting for me. She asked me about many things, like how to use soy sauce. We discussed United States history and it gave me a deep understanding of nationality."
Do you have any advice for future EC students?
"Don't hesitate to do what you want to do. All of the staff will help you. What you want to do will lead to improving your English ability. Enjoying your visit to this school will help you."
Find out more about learning English at EC Washington,DC!
Comments
comments