Washington, DC is excited to welcome a very special guest this week – the Pope! The city has been abuzz for weeks in preparation for the papal visit, and EC students and staff have been no exception.
Pope Francis landed at Joint Base Andrews around 4 PM on Tuesday, Sept. 22 and will stay in DC until Thursday. Today, Sept. 23, the pontiff drove around the Ellipse and the National Mall in his Popemobile – a specially-built, open Jeep Wrangler – so the public could celebrate his presence in the city. Several EC students were lucky enough to watch the parade, and catch a glimpse of him waving to the crowds, before coming to school this morning.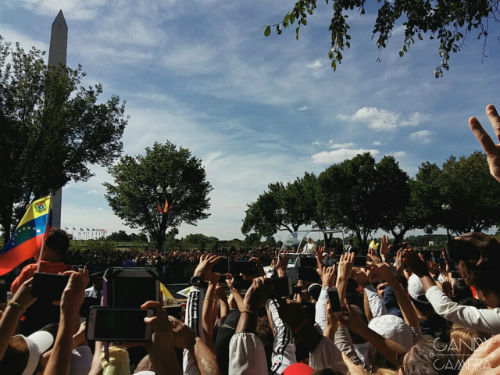 The Pope's visit is historic for a couple of reasons. First, it is Pope Francis' first visit to the U.S. and so the capital city and President Obama are thrilled to welcome him to the country. Second, he will become the first pope ever to address a joint meeting of Congress tomorrow at 10 AM. This pope has been praised by many for his progressive and outspoken persona, and his speech is much anticipated, particularly in the political climate of D.C.
Hailing from Argentina, Pope Francis is much beloved and admired by the large Latin American population in Washington, D.C., and by many EC students from the region. Most of his speeches will be delivered in his native Spanish, but he did record a short video in English prior to his arrival. Feel free to stop by EC Washington for our free conversation workshop, Francis!
After his two days in the capital, the Pope will head to New York and then Philadelphia, for the World Meeting of Families.
Comments
comments