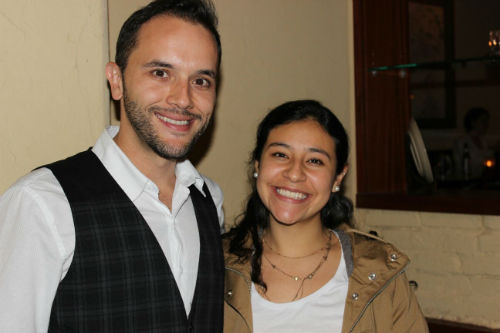 Alejandra Perez Schmidt came to EC for 16 weeks to learn English in Washington. She was an excellent student and always delightful to be around. Here are her final thoughts on her time here:
It is a beautiful place to study because you have many thing to do during the day and the night. Also it is a beautiful city and very clean.

My favorite part of studying in EC was that you have the chance to know people all around the globe. The most important  thing is that the  only language which you have in common is English so you practice a lot and also you can learn about other cultures, countries, traditions.

Also the school is very familial that for me was very good because you have a close relationship with the teachers which helps you a lot.

EC Washington students visiting the National Basilica

My favorite part of Washington was the activities and events that are during the day and night. Many of them are free and the public transportation is very accessible so it is easy to move.

What I will  remember the most is the people in EC, my fellows, teachers, the team.  They were very friendly, supporting, open-handed, warm-hearted. I really liked the experience, the school, the people and the place.

Thank you EC!
Thank you, Alejandra – you will be missed!
Comments
comments