EC Washington participates in the Golden Haiku Contest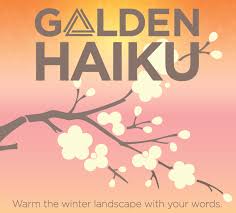 EC Washington's teachers and students have decided to participate in the Golden Haiku Contest in Washington DC. Haiku is a traditional form of Japanese poetry. Haiku poems consist of 3 lines which rarely rhyme.
Last Friday, the students of ESL Washington wrote poems and read them out loud in front of all their classmates and friends in our school. After sharing their artistic endeavors with their classmates, some of our students entered the Haiku Contest by submitting their poems to the official contest website. The winners of the contest will be awarded with $400 gift cards, and all of the participators' poems will be honored and displayed in the streets of downtown DC!
Here are some of our students's poems:
"Pretty pleasant sound, 
Run after you, shallow and
Soft, he slinks and hounds"
By Manon Blanc
"It is very cold today,
I am looking forward to
the cherry blossom"
By Tomohiro Higashide
Check out the ESL Washington video of the students reading their Haiku poems!
Comments
comments