Learning English at ESL Washington is fun!
Even during a snow day!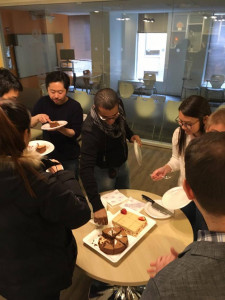 It is March,14th 2017. The snow has been falling quietly in Washington, DC during the whole night creating a wonderful white scenery. The city looks beautiful in white and our EC Washington English Center stayed open to welcome all the students who wanted to spend this day with their classmates and teachers. Many of our students went the extra mile today and traveled to school, showing us that they love learning English with us! To applaud both staff and students' incredible motivation, our Center Director treated everyone to delicious cakes and warm coffee!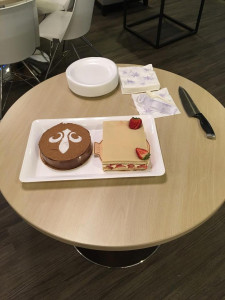 We spent the lunch break all together, catching up and getting to know each other a bit better. This snowstorm has been an amazing opportunity for all of us to bond and show our determination to learn English at EC Washington, DC!
A big thank you to all of the students that have managed to make it to class today. As for the rest, we are sure that you wanted to come, enjoy your English class and the company of your classmates but the weather conditions did not allow you to. No worries… we will definitely see you all tomorrow!
Visit our school and let us show you how fun and easy it is to learn English in ESL Washington!
Comments
comments