Kennedy Center Tour with our lovely students and Center Director of ESL Washington!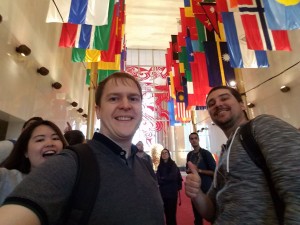 The John F. Kennedy Center for the Performing Arts is a performing arts center located on the beautiful Potomac river in Washington, D.C. The Center, which opened September 8, 1971, is mainly a cultural center, which produces theater, dance, ballet, and orchestral, jazz, popular, and folk music performances.
EC Washington, DC would not miss the opportunity to join a tour at the Kennedy Center, known to be the busiest performing arts facility in the United States. Tony Watt, our school's Director, joined the students to the tour and made sure to incorporate many interesting educational activities! The Kennedy Center has received cultural objects, sculptures etc as donations from many countries around the world. Tony, hand out pictures and descriptions of each country's donation to a student of the same country and challenged them to recognize the objects during the tour! The ideal activity for such an international group of people!
After the Kennedy Center Tour, the ESL Washington team attended a free jazz concert while enjoying drinks and snacks at the Center's bar 🙂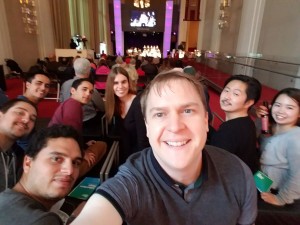 At ESL Washington, DC, all of our staff members, teachers and directors give ideas for cool new weekly activities. Check out our monthly activity calendar for May and see how we connect with our students!
Comments
comments