Meet our Student Ambassadors!
Brayan and Bruna are our new student ambassadors for EC Washington, DC! They arrive at school every Monday morning earlier than the rest, helping with the new students' orientation day. With their big smiles and friendly attitudes, they answer the new students' questions, introduce them to the rest of the student groups and ensure that they have a unique experience at EC DC.
Our student ambassadors give a small and flavorful insight to the new members of our school, on how fun it is to learn English at EC Washington, DC and how easy it is to make friends from all over the world!
Bruna from Brazil is a Semi-Intensive student at EC Washington, DC
and currently at the Intermediate class.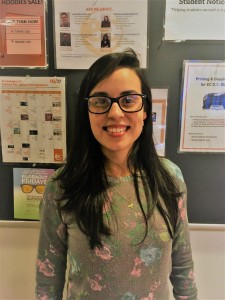 "I think the most interesting thing of being a student ambassador is that you meet new people every week and you have the real chance to talk with them and help them be a new environment for the first time. I remember when i arrived here i was a little scared because I didn't know the place, the people, I didn't know what to do. Now I can help people do the right things."
Brayan from Colombia is a Semi-Intensive student at EC Washington, DC
and currently at the Intermediate class.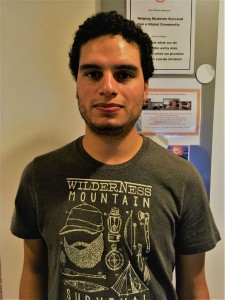 "For me the best thing is to meet new people, to learn where they come from, meet their cultures, their accents and try to help them with some things. For example, this week the new student from Italy asked me how to buy and prepare a coffee and I was happy to help him. The other thing that I love is to introduce the new students to other students. Because it is very difficult when you come here for the first time to start talking with a big group of people. If there is only one or two people it is easier, but here there are almost always big groups of students hanging out."
Join our beautiful international community of
EC Washington, DC

.
Comments
comments