Serpil & Volkan from Turkey
talk about their EC Washington, DC experience.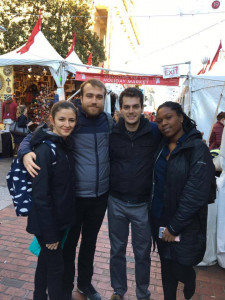 Serpil and Volkan started their exciting learning trip at ESL Washington at a beginner's level.
They stayed at our school for 26 weeks and apart from managing to get into our hearts, they progressed to an intermediate level!
They have learned so much English and made all of us, at ESL Washington, very proud!
One image equals one thousand words, as people say.
So, enjoy Serpil & Volkan's ESL Washington video from their last day at EC Washington, DC, describing, in a few words, their experience at our school. 
Visit ESL Washington and join our team to learn English fast and in the most fun way!
Comments
comments