Learn English at EC Washington, DC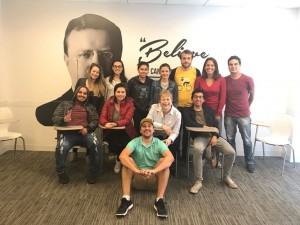 The epicenter of US politics and full of famous monuments, memorials and museums, Washington provides an awe-inspiring environment for study. EC Washington is a sleek, modern space in the heart of this cosmopolitan city, ranked by Forbes as the third happiest US city for young people.
However, Washington DC is not just politics. It is one of the most international cities in the USA with an astonishing music, festival and cultural event scene. As a new person in Washington, DC you will visit the most well-known places and monuments in the USA but you will also get to know the coolest neighborhoods to hang out with your new EC friends, like Adams Morgan, Georgetown, U street, 14th Street, plenty of city parks and many many more!
Learn English at the most amazing and exciting city in the United States. Let the magic of the capital surprise you with its diversity and entertainment! Learn English at EC Washington, DC!
Comments
comments