What's new at EC, Washington, DC?
Water Bottles and BINGO Boards!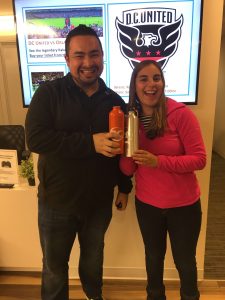 At EC, we are constantly striving to be more environmentally friendly. We reduce paper usage whenever possible, we have donation boxes where students can drop off their slightly used clothing, books and electronics before returning to their home countries, and now we have reusable water bottles! Students can buy them at the front desk, or play our EC BINGO game to win a free water bottle! To win, students must complete two full rows of EC, and Washington D.C. based activities. These awesome bottles come in two colors, our famous EC orange, and a sleek and stylish silver. Not only are they more environmentally friendly than disposable paper or plastic cups, they're a great souvenir to bring home. So keep learning with us at EC Washington English Center, and stay hydrated!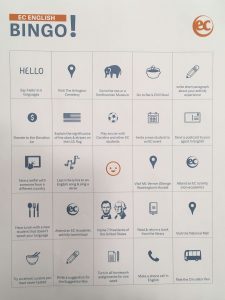 Comments
comments