EC English Center students at the Gallery
This week, EC Washington English Center planned a student trip to the Freer/Sackler Art Gallery, another wonderful Smithsonian museum in the Nation's capital. Students, led by an EC Washington teacher, explored different exhibits in the museum that focus on Asian art throughout the centuries. As the weather gets a little colder each day, we try to plan more activities that are indoors. Some students aren't used to such low temperatures in the winter!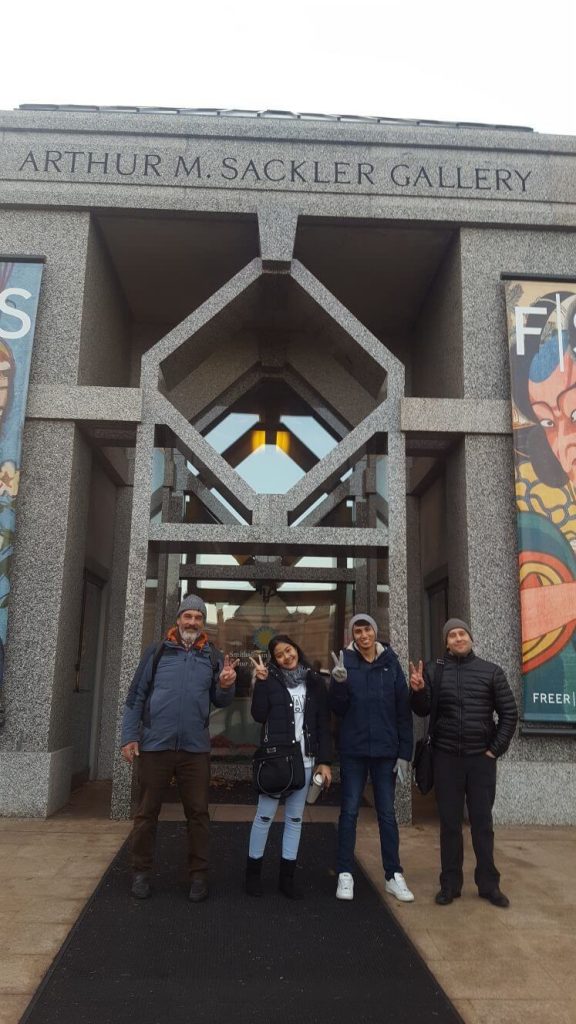 Here at EC Washington English Center, we believe it is important for students to explore all that this city has to offer! Thankfully, Washington,DC has countless museums to explore, and Smithsonian museums are free! We always get a teacher to accompany our students, so she/he can answer any questions students might have, and of course, help translate :] Teaching English inside and outside of the classroom is our top priority. So come join us here in Washington, DC. Learn with us, and explore all that this unique area has to offer!
Comments
comments