EC Washington Student Buys Valentines gifts and chocolates for Everyone!
This Valentine's Day, EC Washington English Language School wanted to give students a chance to experience a truly version of the holiday. We put up fresh roses and decorations around the school, and made valentines and chocolates available at the front desk for purchase. Students were given the opportunity to buy valentines and chocolates for their friends and teachers for only $1! While most students were shy at first, one of our students, a gentleman from Japan, came to the front desk immediately after class and bought valentines for every single student and teacher in the school; he didn't want anyone feeling left out.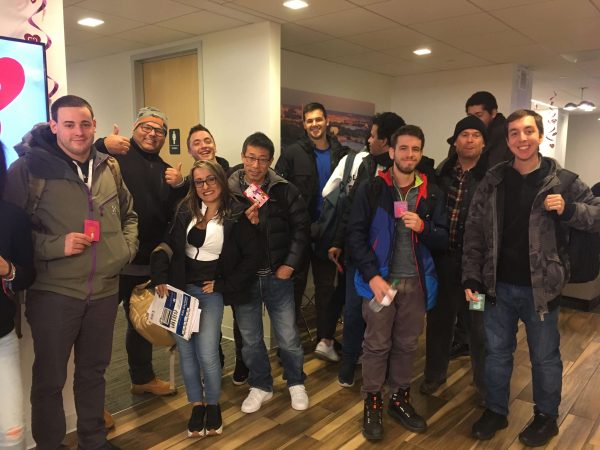 His kind gesture didn't go unnoticed. Several students approached him and thanked him personally, even those from different levels who had never met him before. It was a fantastic way to get students talking to one another, and gave them an opportunity to discuss how they celebrate Valentine's Day in their own country. Many had never heard of the holiday until this week!  EC Washington English Language School will donate all proceeds from the valentines sale to a local nonprofit organization that helps women and children. We feel it is important to make others feel cared about this month.
Comments
comments