Introducing Matt Sutton from Expedition America!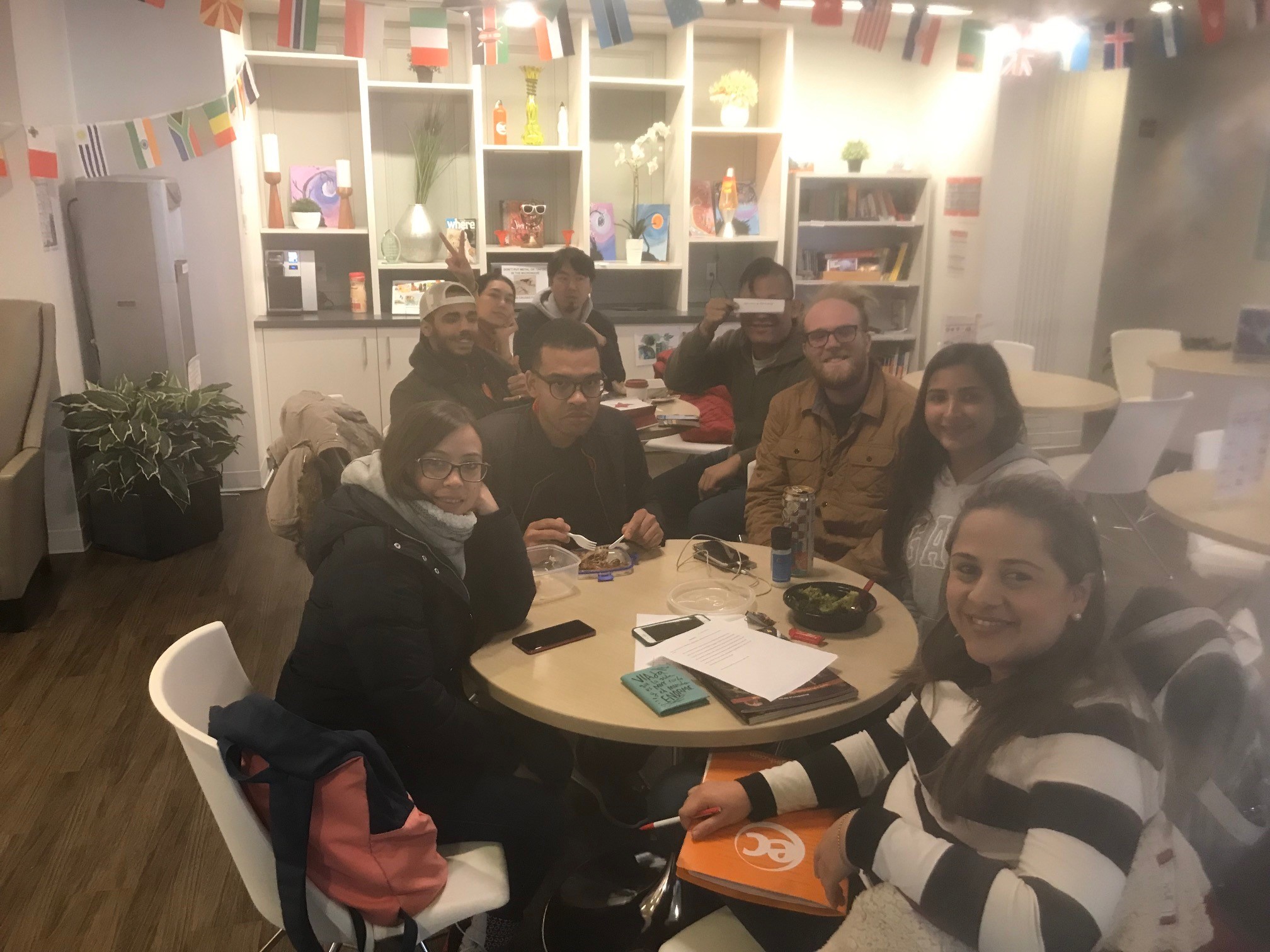 It is our pleasure to welcome Matt from Expedition America, a company that organizes and promotes weekend trips to cool destinations, including New York and Miami! Matt is becoming a regular in the student lounge, where he tells students all about the exciting trips on offer for EC Washington DC students. The first trip available to EC students is to Boston, the weekend of March 22. Trip packages include travel, accommodation, and daily activities. EA also offers day trips to local neighborhoods, such as Old Town Alexandria in Virginia. If you or someone you know is interested in finding out more about these trips, give us a call or come visit our center in DC's Golden Triangle district.
Matt enjoyed talking with our students while they ate lunch together and relaxed between classes. Here you can see our mix of nationalities: Japanese, Thai, Colombian and Brazilian students all socializing together and improving their English at the same time!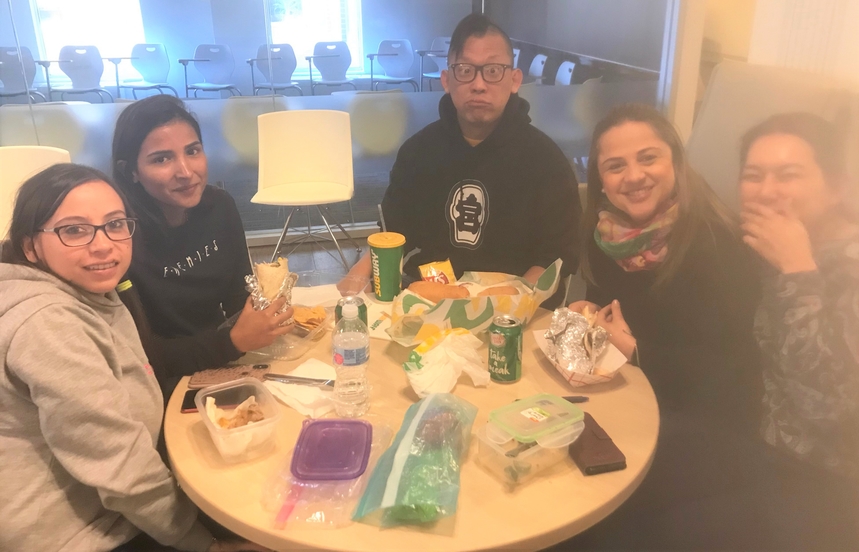 We also have a new addition to the student lounge: a sofa! Now students can get even more comfortable while enjoying the atmosphere of the student lounge. Perfect for our upcoming FIFA tournament! Here are our students, Osama and Mohannad, taking advantage of the new furniture!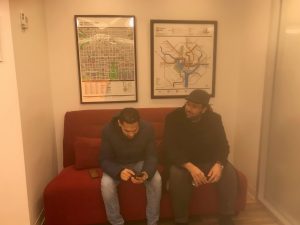 Why not come visit our student lounge to meet your future classmates? There is always a fun atmosphere and we would love to tell you more about English courses Washington! We hope to see you soon!
Comments
comments