Our monthly Student Breakfast Event is always popular, as students get to enjoy free food and coffee while meeting with our Center Director, Amanda Ross-Gomez. But today, we had special cause to celebrate: the 4th anniversary of EC Washington DC!
To mark the occasion, we bought a delicious cake for students and staff to enjoy. Here's Amanda cutting the cake: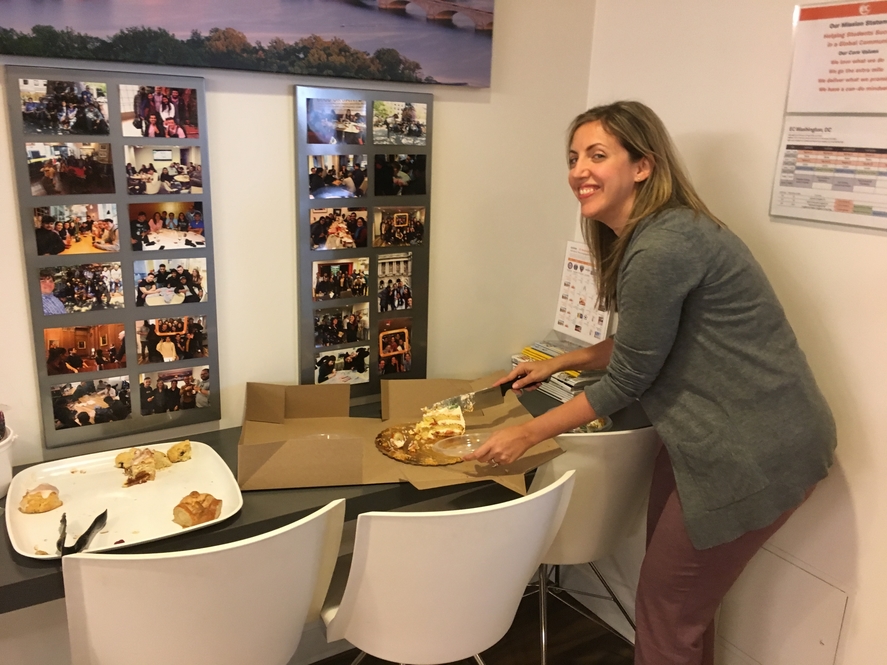 We had all our students come to the student lounge to enjoy the celebration together, while they exchanged their thoughts on what they love most about EC Washington DC. One student's reply: 'the free cake!' Of course the more serious answers include: the welcoming atmosphere and productive learning community we offer our students, the high standards of our teachers and class materials, and the fact that our staff always 'go the extra mile'!
Here's the happy party: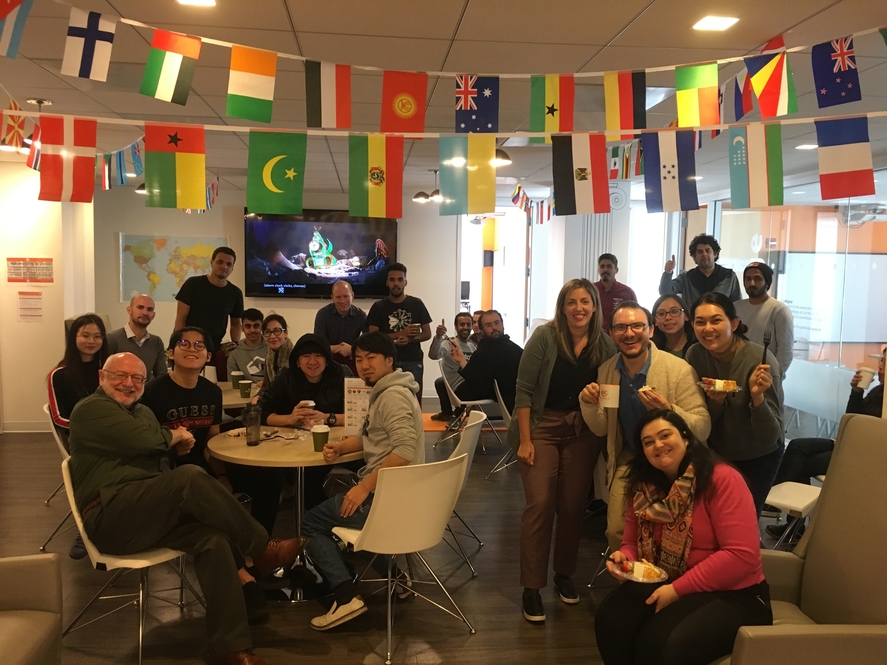 Take a look at our diverse student population! In this picture, you'll see students from Saudi Arabia, Dubai, Colombia, Cuba, Brazil, Japan and Taiwan, all improving their English and making lasting friendships.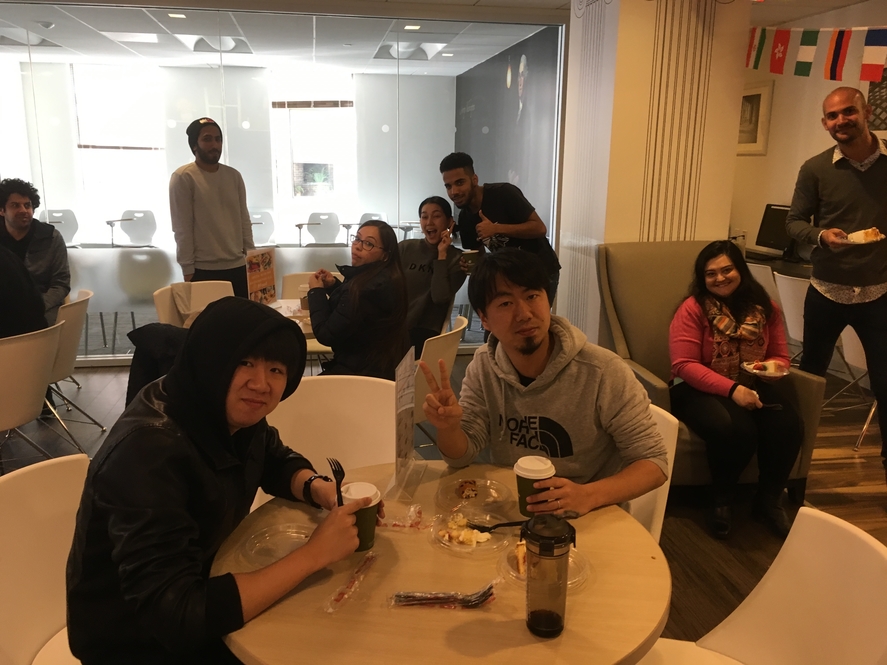 Come for our English course, stay for our free breakfast! We'd love to welcome you or someone you know to a future event like this. Please get in touch by emailing ecwashingtondc@gmail.com or calling us at (202) 695-7353 to find out more about English courses Washington ! 
Comments
comments