Winter is turning into Spring here in Washington, DC. This time of year shows the nation's capital in its most glorious light. This coming weekend, there will be the Cherry Blossom Festival, a celebration of the beginning of spring, surrounded by beautiful pink cherry blossoms. But before that, we had our own celebration to welcome in the sunny days and pleasant temperatures.
Each month, we treat our students to a Happy Hour event, in which we buy each attendee one free drink to help the conversation flow! We had a great mix of students come out to James Hoban's restaurant & bar on Friday. You'll see students from Japan, Colombia, Brazil, Venezuela, Cuba, Saudi Arabia, and our EC staff members Wasim and Andrew. We had a wonderful time, sitting outside and enjoying the lovely evening air.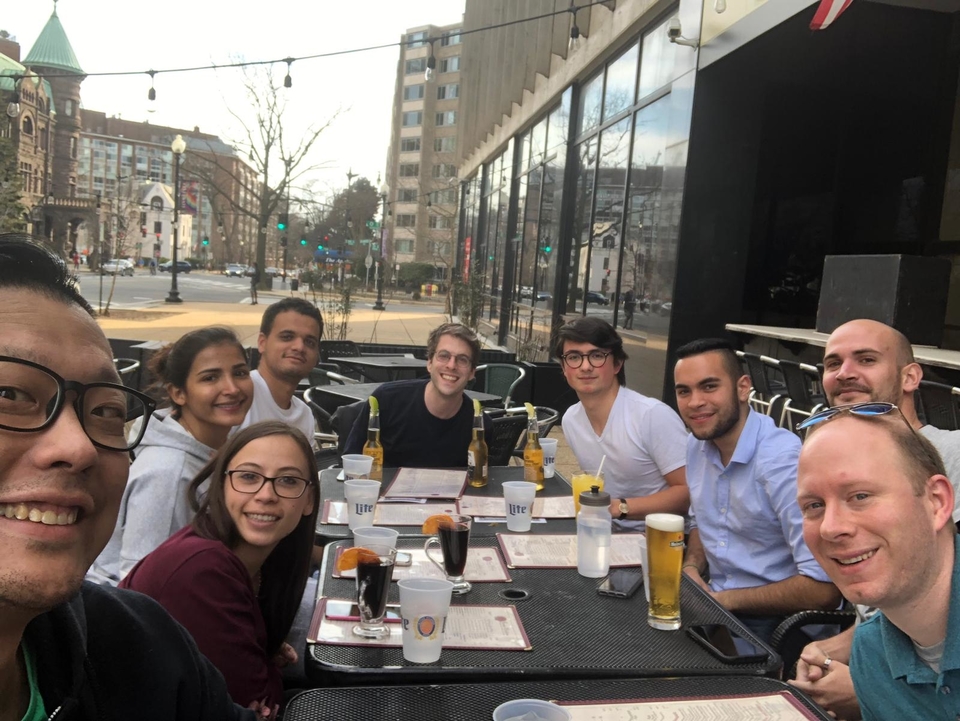 As always, the most important thing is that students get an opportunity to practice their English and build connections with their school colleagues. Clearly, our students follow the same core values as all EC staff: we love what we do and go the extra mile!
Study English in Washington DC with EC English and join us on one of our social activities soon. We would love to welcome you to the group! If you would like to find out more about our programs and get a ticket to a free trial class at EC Washington, please email us at washingtondc@ecenglish.com or give us a call at 202-695-7353. We'd love to hear from you!
Comments
comments