What is a 'student lounge' exactly? Is it just a room with tables, chairs, and a TV? Not at EC Washington, DC!
"Lounging"
Our student lounge is a hive of activity between class times. Students from different language levels and backgrounds mix together, whether it's to eat their lunch, socialize, do homework together, play computer games, or play board games together. Some students even plan their afternoon and evening activities together.
You will see many different nationalities in the photos below: Japanese, Colombian, Brazilian, Cuban, Taiwanese, Korean, Arab, to name a few! But the only language you will hear in our lounge is ENGLISH! 🙂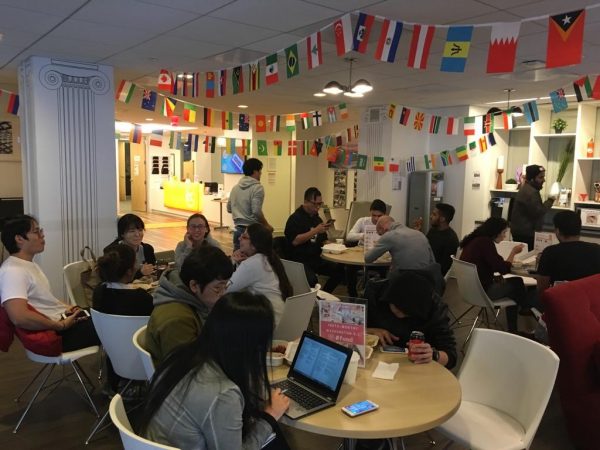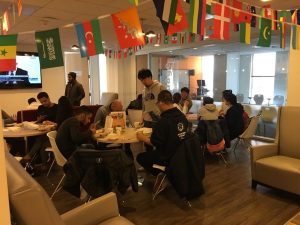 There was no party or celebration today, just a natural snapshot of our students enjoying their downtime between classes. We are so lucky to have such a friendly and diverse group of students who are all here to Learn English in Washington and make lifelong friendships. 
Come visit our center today and check out our lounge while you're here! Email us at washingtondc@ecenglish.com or call 202-695-7353 to find out more.
Comments
comments