Every week, EC offers students extra class time at no extra charge with our Academic Workshops. The topics change each week, but Tuesday was our first "Music & English" class, and it was an enormous success!
Music & English: two subjects in harmony
One of our teachers, Yesenia, is an expert in incorporating music into her lessons, and she planned a class around some popular American rock classics. Students used the Green Day song "American Idiot" for listening practice, vocabulary development, and a very interesting discussion of the themes and meanings in the music.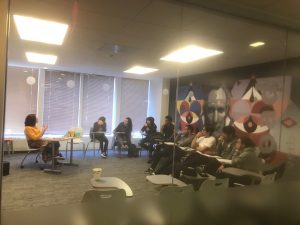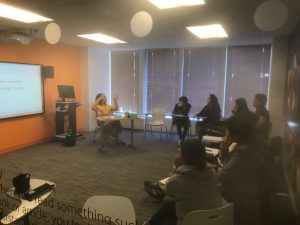 The Academic Workshop series gives students and teachers a chance to do things they wouldn't ordinarily get to do in their morning classes. In this special music-themed lesson, students were encouraged to use their art skills to give Green Day's classic "American Idiot" a visual representation. As you can see, the results were spectacular!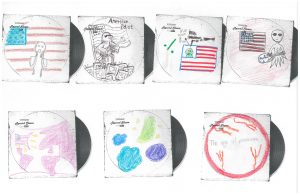 Our students – a curious bunch from Taiwan, Cuba, Colombia, and Brazil – analyzed the song's lyrics and imagined what the album cover would look like. Clearly, our students are not only skilled English communicators but also talented artists! What do you think the album covers represent?
The class was such a huge success that Yesenia is going to make it a weekly series! Come and see the next class, next Tuesday, at our center near Farragut Square.
Interested in these kinds of topics and want to learn more about English Classes in Washington DC? Come to our center today for a free trial class! Call us at 202-695-5373 or email washingtondc@ecenglish.com for more information!
Comments
comments