In the ongoing series to introduce our new Student Ambassadors, we now have Manuela from Colombia joining the team!
Manuela is going to be taking a leading role in our forthcoming Conversation Partners initiative, which we will be in partnership with GLN, the Global Language Network. We are so excited to see this program take off and excited to see Manuela develop her leadership skills too!
Here are some words from Manuela: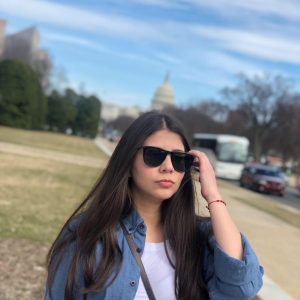 Hello, I'm Manuela!
With a mind full of colors and dreams, I raise my creativity to write stories, to tell facts. I'm a social communicator of profession and lover of animals. I have dedicated a large part of my studies to defending the wildlife of Colombia, my native country, teaching children the function of each animal on this Earth through 'Animatopia', a project that I made.
I'm passionate about politics, which brought me to one of the most powerful cities in the world, Washington, DC, where I want to learn, to know, and to dream. This is why I came to study English in Washington.
If you want to know more about EC DC's exciting Conversation Partners program, please let me know! You can reach me at the school by calling 202-695-7353.
Comments
comments