We are excited to introduce our new student ambassadors at EC Washington! These enthusiastic members of our student body will be playing a big part in EC's activities and helping other students. First up, here is Thales to introduce himself: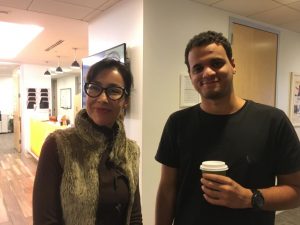 Hi! My name is Thales, I'm 25 and I'm from Brazil.
I graduated in accounting in July 2018 at Mackenzie University. I chose to study an English focused program to get into an MBA or Masters so I can get a better job in my country or the USA.
This is my first time abroad and the experience at EC and in DC has been great. Since I've been here I went to some nice museums with other students from EC and I expect much more tours around the city. A good thing about DC is the location, because you can go to many places like New York City, Boston, and Atlanta.
Washington DC is a great city for going out with your new friends from EC or around town. You have many good places to drink, eat and have fun.
As a hobby, I like to play video games (racing games, soccer, "PUBG"), watch movies and travel by car. I've already played some FIFA in the EC lounge with my classmates, and I've also been teaching them how to play Trucco, a Brazilian card game!
Comments
comments