Graduation Day at EC Washington DC is always a bittersweet occasion. It's a time for students to say goodbye and wish good luck to their departing classmates, so there is often a mix of laughter and tears for students who have enriched our program.
Today was the turn of Sebastian (Colombia) and Joisel (Cuba). These guys made a big impression on our school and especially in their Advanced class. Sebastian studied with us for 12 weeks and Joisel for 4. In this time, they improved their English but also made connections with wonderful classmates from all over the world.
As is tradition, both students made short speeches to their peers. They had warm words of thanks for their classmates and teachers, Renee and Michael, who stepped up to present them with their certificates.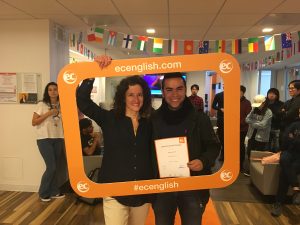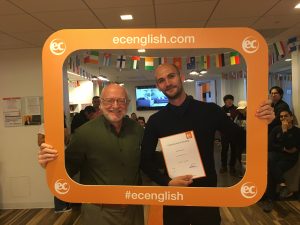 We like to get all the students and teachers together for a group photo after each graduation: here is our happy English-learning family!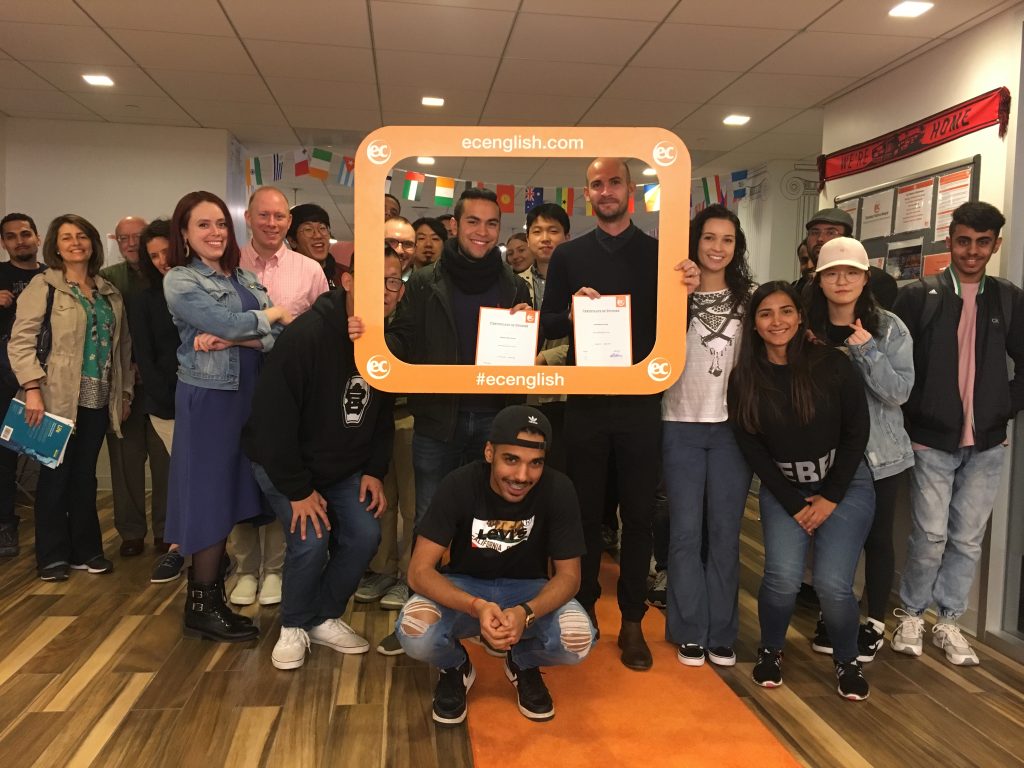 We will miss Joisel and Sebastian so much, and carry great memories of their time here. We know they feel the same way about us! We'd love for you to be a happy graduate from our school in future, so why not get in touch and find out how you can be a part of this English School Washington DC?
There are lots of ways to find out more:
visit our website (www.ecenglish.com)
call our center at 202-695-7375
email us at washingtondc@ecenglish.com
come visit our center at Farragut Square (Metro stations: Farragut North and Farragut West).
Call us today and ask about our free trial classes and our discounts!
Comments
comments