One of our regular free academic workshops had its latest outing this week, as teacher Yesenia put on another wildly popular and successful lesson on the topic of Music and English.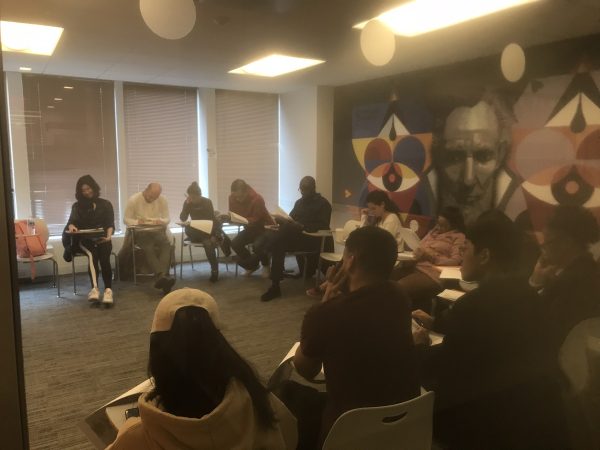 Hip-Hop: an American art form
This week, one of Yesenia's favorite genres was under the microscope: hip-hop! What a challenging genre for our students to tackle; the speed, rhythms and vocabulary were very new for our students, but they took up the challenge and delivered in a big way!
The ultimate goal for most of our students is to improve their fluency and develop confidence with the language. Opportunities like this academic workshop are perfect for getting all of our students together after their regular classes and doing something together that they would not otherwise do.
This week's songs included Lupe Fiasco's "Hip Hop Saved My Life". To see 13 students using their free time to stay in school and learn the words and structure of the song is something really special. We had students from Korea, Taiwan, Colombia, Chile, Brazil, Cuba, Japan, and our new students from Congo. Can you imagine such a fun and educational experience?  English Classes in Washington DC shouldn't be boring! Why not come and see for yourself?
There are lots of ways to find out more:
visit our website (www.ecenglish.com)
call our center at 202-695-7375
email us at washingtondc@ecenglish.com
come visit our center at Farragut Square (Metro stations: Farragut North and Farragut West).
That's a rap from us!
Comments
comments