Want to speak English and sound more like a native speaker? A very effective (and fun!) way to do this is by listening to American music and copying the rhythms and sounds that you hear.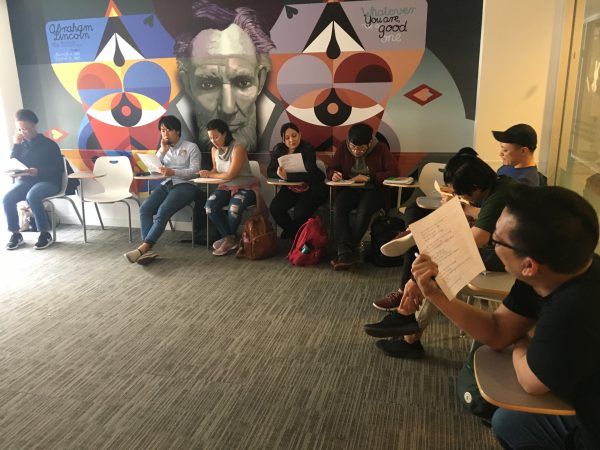 Take Notes: Music & English
Our Music & English class has become a popular weekly event and this week we had ten students join teacher Yesenia to try their hand at "Stay (Missed You)" by Lisa Loeb and Nine Stories!
Look at how our teacher Yesenia took the song lyrics and used color and lines to help students work out the words and the vocal melodies: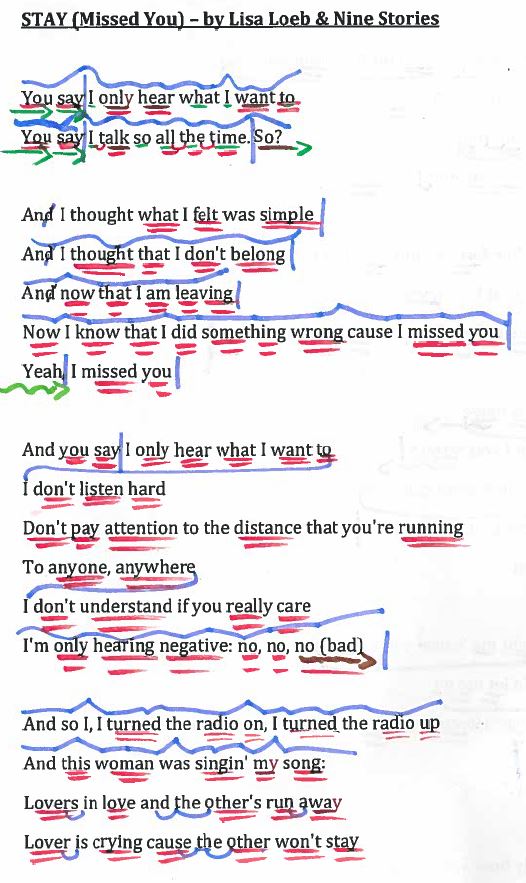 As always, our enthusiastic students brought their confidence and their singing voices; it is incredible how music can make people forget about their worries and lose any anxiety they might have about learning another language. Getting students from all over the world, including Taiwan, Japan, Korea, Colombia, Brazil, and Congo, to join together and sing is a joyful experience for all those who love ESL learning. Same again next week, team!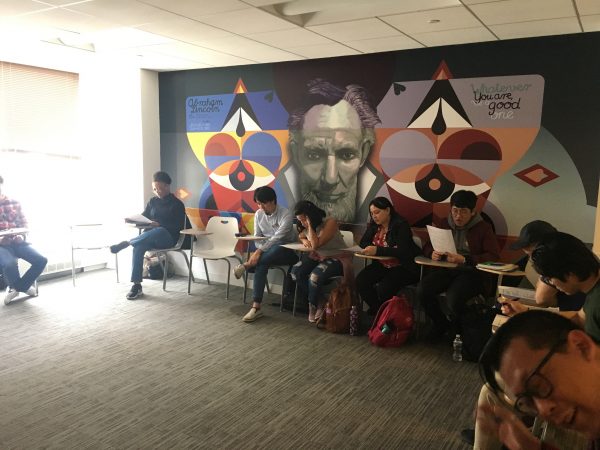 If you'd like to come to next week's class, don't be shy! The free English and Music class meets at 2:30 on Tuesdays. If you want to find out more about our English language programs to study English in Washington DC, there are plenty of ways to get in touch:
visit our website (www.ecenglish.com)
call our center at 202-695-7375
email us at washingtondc@ecenglish.com
come visit our center at Farragut Square (Metro stations: Farragut North and Farragut West).
Comments
comments