What do you get when you take students from all over the world – Brazil, Colombia, Congo, Japan, Taiwan, Korea, Saudi Arabia, Venezuela, just to name a few! – and ask them to organize a celebration event, all for charity?
Well, you get an event like the awesome Pot Luck hosted by EC Washington DC today!
As EC is a global community with a focus on social responsibility, we feel it is important to Give Back every year, so we call April Giving Back Month. Each year, we raise funds for various charitable organisations around the world; as a bonus, for whatever we can raise in our center, EC will match the contribution! Last year, we were very happy to reach DC's target on $103 raised; this year, we are already on course to break that target with one week still to go in Giving Back month!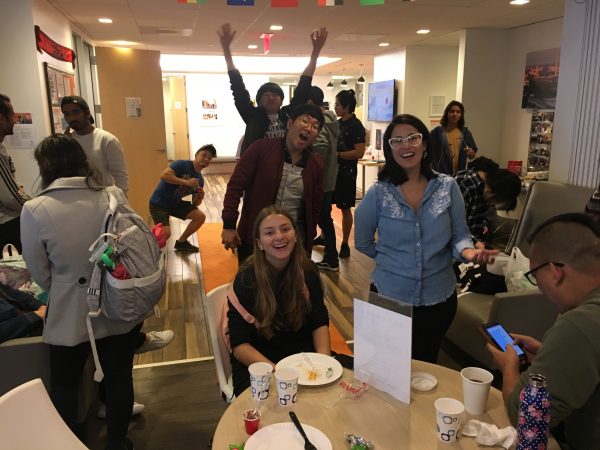 To hit our target, we organised an event for students to make food and share it with their international classmates. The results were delicious! I especially loved the Korean food brought in by Minwoong and Henry, as well as the brigadero contributed by our Brazilian colleagues!
We love hosting events like these, especially when the proceeds go to a good cause. Come join us at a future event and find out more about how to Learn English in the United States of America!
Comments
comments