Our students love exploring the local neighborhood for lunch options! And we have lots to choose from, due to our incredible location: we are located right next to Farragut Square, in the heart of downtown Washington DC, with several metro and bus stops on our doorstep.
So we have no shortage of options for students to enjoy the full experience; yesterday, some of our students took their homework to a local cafe, to continue improving their English in a relaxing and authentic environment.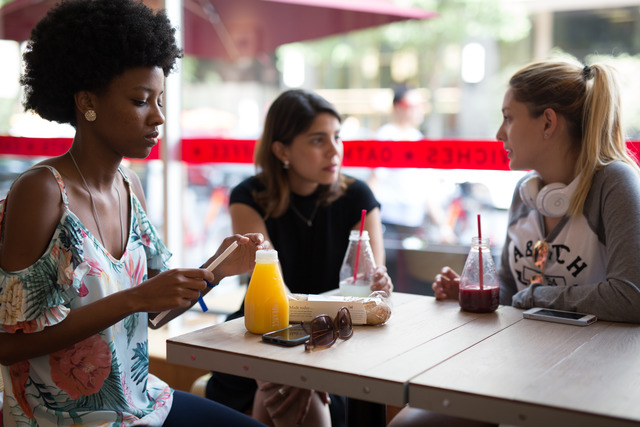 As summer begins, the weather in DC is becoming absolutely gorgeous, so we will encourage our students to  eat lunch outside at the beautiful Farragut Square, or bring their food back to our cozy lounge. It's also the time of year when the local food trucks surround the square, offering fresh and local delights for our students to enjoy.
If you have never been to Farragut Square, why not combine it with a trip to visit us here at 1025 Connecticut Avenue NW? If you're interested in improving your English, stop by and let's talk about your English lessons in Washington!
Comments
comments