Our Student Ambassador Thales is becoming our blog superstar! Thales is a hard-working student but when he needs to recharge his batteries he takes advantage of the various delicious food options available in Downtown Washington DC. Luckily, our English school in Washington DC is in the perfect location to enjoy different types of foods and we also have some budding chefs in our student population who love to show off their country's food. Here's our man Thales with his thoughts on food, language learning, and culture: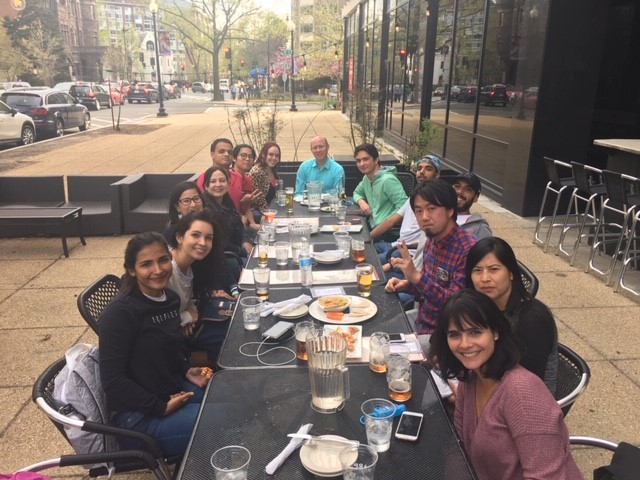 Travelling abroad its a really great experience, everybody should travel at least once in the life. It's involve planning, and during it I realized one thing: What should I eat? I'll be in another country, with another costumes, sorts of food… Well, I was afraid that I would be 'forced' to eat junk food every day!
But, arriving at the EC, I made new friends where and they shown me the restaurants near to the school, it location is so good, we have a lot of food trucks and cheap restaurants.
In these restaurants/ food trucks I was able to eat every kind of food (healthy, junk…) and also from any part of the world. Until now I had already tried the Korean, Taiwan, Venezuelan, Mexican and Japanese kitchens. This experience is being so good, because I can go to these new restaurants with my new friends and also learn a little more about their culture. The EC also help us to learn more about other cultures using the food! Recently we had the Pot Luck day and we tried some snacks and foods from other countries.
So, a good way to enjoy your experience at EC and DC is eating! Try every sort of food and also show your food and culture to the other from EC, be open mind for new experiences!
Comments
comments