Our Special Focus Classes are perfect for those with a busy schedule who want to use their time to focus on specific English skills, such as writing, speaking, or business English. With a Monday-Friday schedule of classes, from 12:45 – 2:15pm, the timetable is suited to working professionals and our Farragut Square location means you can quickly and conveniently get back to your office or place of work. At only $150 per week, the SFC program is also a cost effective choice for those who may not be ready to commit to a more intensive schedule.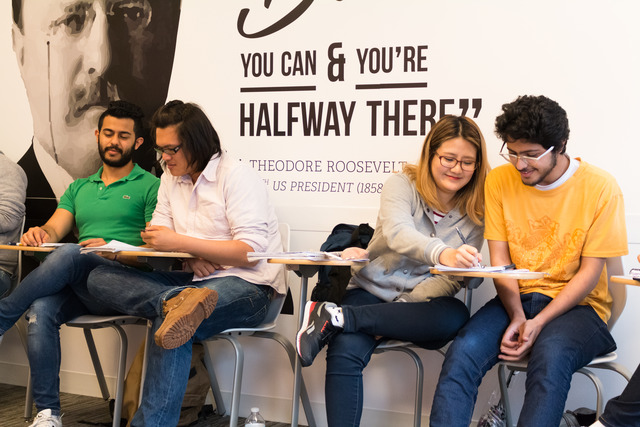 At the moment, we are running classes devoted to improving your writing, a class for developing speaking confidence and fluency, and a class of Academic and Business English. We even have a Basic Reading & Writing class if you want to start with the basics. There are so many options if you want to learn English in Washington with EC, and our team of staff are ready to assist you to find the right course for you.
Call us at 202-695-7353 or email washingtondc@ecenglish.com to set up a consultation with our team today!
Comments
comments