The Washington Capitals won the coveted Stanley Cup for the first time ever last year, the first major victory for a DC sports team in almost 50 years, and it was a landmark moment for the capital city. The players were heroes and could even be found partying with their public at local bars.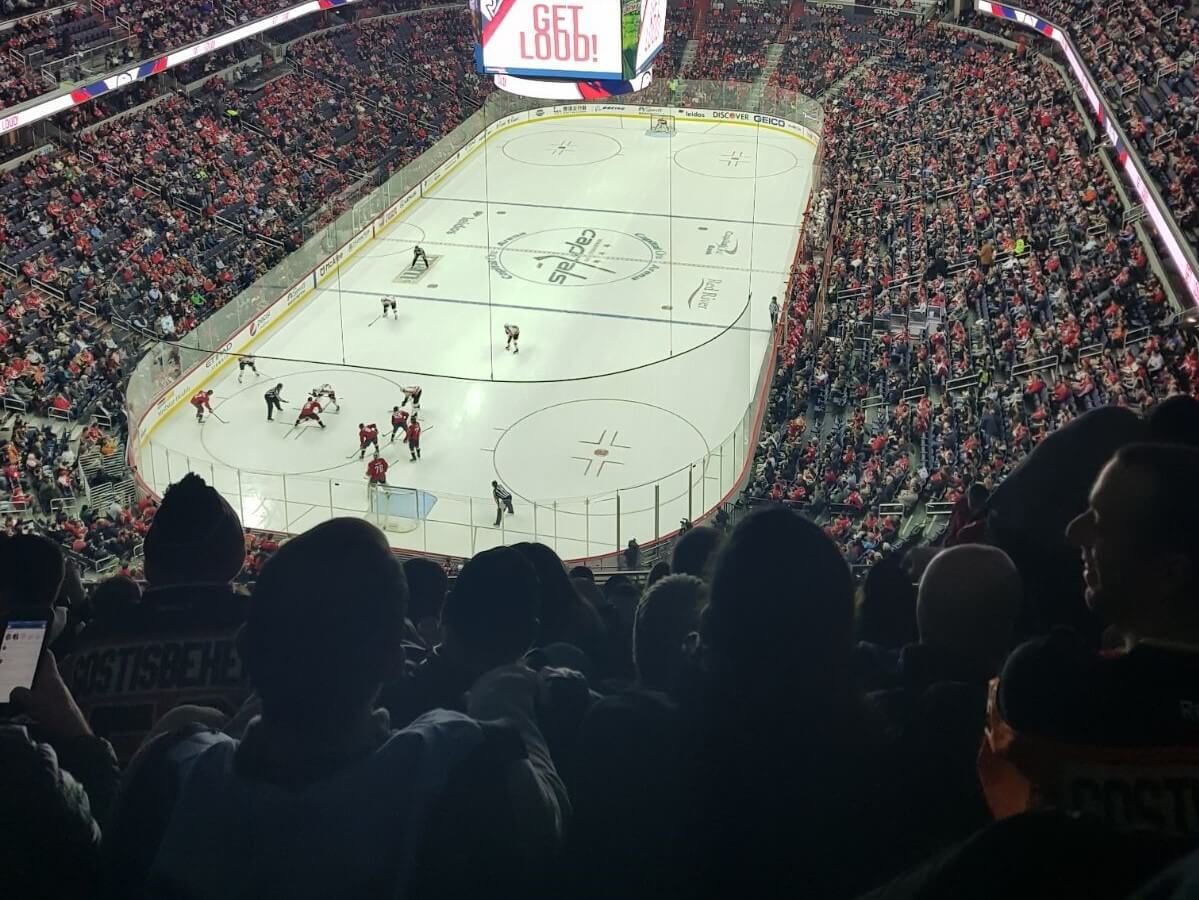 This year, the defense of our title is in its infancy, with Round One kicking off the play off season last week. At this time of year, the nation's hockey fans come out in force and wear their Capitals colors proudly.
After 6 games against the South Carolina Hurricanes, the series was tied at 3-3 and last night the city gathered in expectation to watch the deciding game, which took place at the amazing Capitol One Arena, located a short 10 minute Metro ride from EC Washington. Sadly, our Capitals fell to a heroic defeat, 4-3 after double overtime. Better luck next year, guys!
With major 5 sports teams, Washington DC is a perfect place for you to improve your English while taking in some high  quality American sporting action. It's just another reason why our Washington DC English School is so proud to call EC Washington home!
Comments
comments