Our free academic workshops are wildly popular with our ESL students here at EC Washington, and none more so than teacher Yesenia's Music and English class, creatively titled "Take Note". This week, our brave students had a go at the Black Eyed Peas classic "Let's Get It Started".
For people of my age, this song was a classic hit when I was in high school, and it's a song most American people can still recite from memory. It's actually very well-known around the world and our students all knew the song, even though they were all from different countries and different age groups. In the picture below, you'll see a classroom of Japanese, Brazilian, Ecuadorian, Brazilian, Colombian, Taiwanese, and French students… what a mix!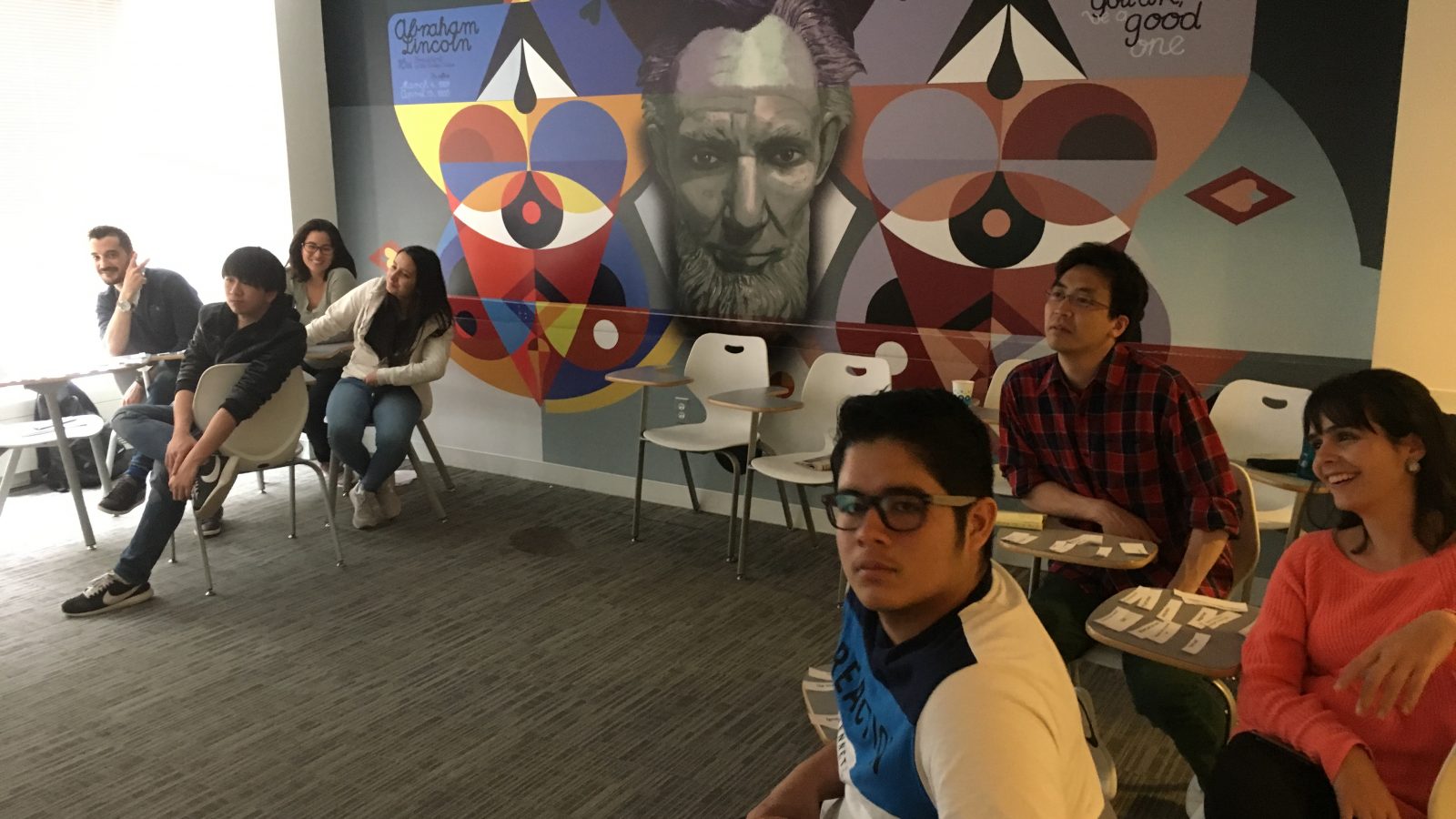 The class was a success, as always. It's such a joy to see students practicing authentic English and developing confidence — just imagine a class of ESL students rapping along to the music in perfect harmony! It's so much fun and it's the sort of thing our academic workshops are perfect for, as it gives an opportunity for extra learning using materials we might not usually use in our core classes, and allow students from different levels to interact together. So much fun and… the students sound great!
Perhaps you, like our students, have hidden musical talents and can't wait to join an international classroom with like-minded people to improve your English. That's why we are the English School in Washington DC for you!
Comments
comments