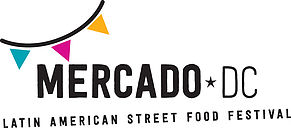 The students here at EC Washington DC have many opportunities to celebrate different cultures by attending different fiestas.   Students have the chance to attend a Latin American Street Food Festival known as Mercado DC on Sunday, May 12.  The event is located at Eastern Market North Hall and you can purchase tickets at the event.  Children under 16 can attend for free!!
Mercado DC is an unique culinary and cultural experience featuring Latin American and Spanish flavors and lively music. This special gathering of street food vendors selling food from Brazil, Mexico, Colombia, Argentina, Venezuela, Peru, El Salvador, Spain, and more countries. Mercado DC will also feature a Latin band, a D.J., and lots of family friendly entertainment.
EC Washington DC is the best English School in America where you can celebrate diversity everywhere you turn. To find out more information regarding EC DC email us at washingtondc@ecenglish.com or call 202-695-7353.
Comments
comments