It has become an EC Washington DC tradition to take our students to a local pub to enjoy a Happy Hour, each month. Of course, these events are always very popular and well-attended!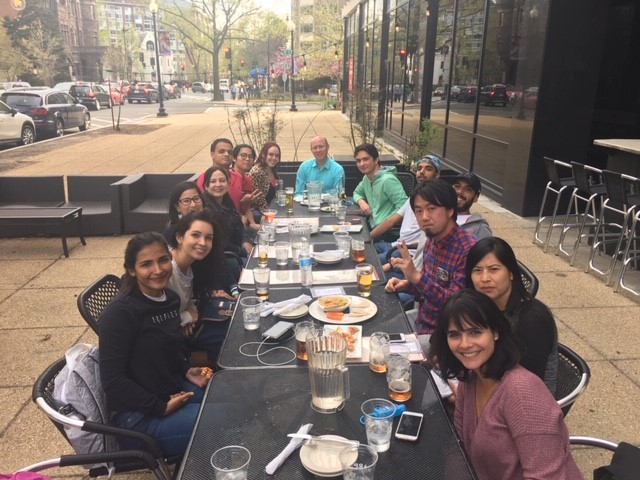 Next Wednesday, our staff will lead our students to James Hoban's a local pub, and sit outdoors in some pleasant sunshine.
At our last event, were happy to see students from all over the world attend and practice their English together; Brazil, Colombia, Japan, Venezuela, Saudi Arabia, and Taiwan were all represented.
The activity last month shows the community spirit and enthusiasm that EC Washington students are known for. We are so happy to share laughter, smiles, and cultural learning with such wonderful people.
To Learn English in Washington with our wonderful students and take advantage of these extra (free!) outings, please get in touch with us!
There are lots of ways to find out more:
visit our website (www.ecenglish.com)
call our center at 202-695-7375
email us at washingtondc@ecenglish.com
come visit our center at Farragut Square (Metro stations: Farragut North and Farragut West).
Call us today and ask about our free trial classes and our discounts!
Comments
comments