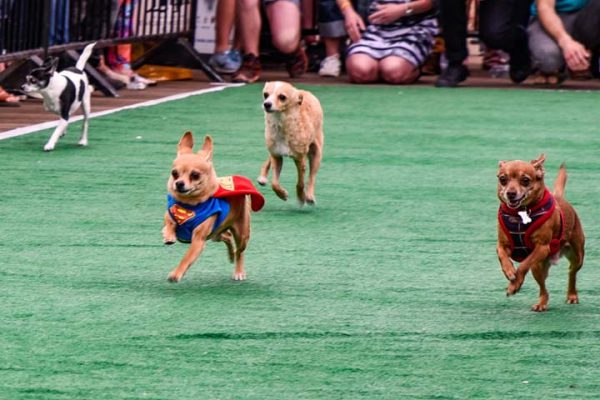 Finding things to do outside of class is one of the great things about being a student here at EC Washington.  There are many festivals and events happening every weekend that are free to the public. This Saturday students have the opportunity to enjoy the 8th Annual Running of the Chihuahuas, which is DC's funniest Cinco de Mayo celebration.  This event is free to the public and will be from 1 PM to 5 PM on District Pier at The Warf.
The race will feature about 100 Chihuahuas racing on a sixty foot track.  The winning Chihuahua will take home $500 and prizes.  All the proceeds from the race benefit the Rural Dog Rescue, which is a non-profit organization that saves the lives of dogs in shelters.  Besides watching Chihuahuas race each other, you can also see an all-breed contests for Best Dressed Dog and Best Trick.  There will also be local vendors and giveaways from pet friendly businesses and live music.
There are many free and fun events you can be a part of with your classmates to help you improve your English language skills.  Contact us at 202-695-7353 or email washingtondc@ecenglish.com to speak with our team today!
Comments
comments