Sometimes we can't 'reach' our expectations about something. But, in this testimony made from Thais (one of our former students – Brazilian) we can notice that expectations can be surpassed. So, let's see what Thais can talk to us about her 4 weeks experience at EC D.C.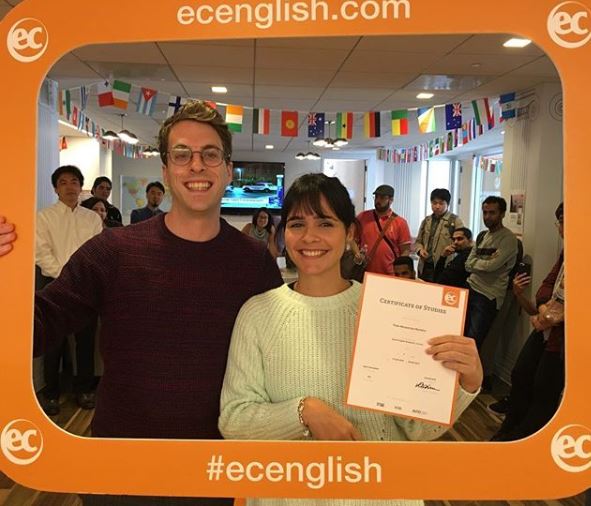 ' I decided to come to D.C. because a friend of mine told me that would be a nice place to do an immersion in English language. It was supposed to be a good experience but instead of this it was GREAT!! It exceeded my expectations! I've really felt in love with this place. Everything here is beautiful, a lot of cultural activities (museums and memorials).
About my time at EC, I don't have enough words to describe it. It's a cozy and amazing place. The teachers are terrific, the staff was very helpful and friendly, and also I've learned a lot about other cultures with my new friends from EC. I'll remember this experience for the rest of my life. ❤️😁'
Thais
Are you looking for English Classes in Washington DC? Come visit us or email washingtondc@ecenglish.com to find out more, and start a life-changing course with us like Thais did!
Comments
comments