Student ambassador Minwoong from South Korea took advantage of one of the many cool and free meet up events on offer in Washington DC, a great way to improve your English and meet new people, even outside of your English classes in Washington DC! Read about his experience here:

Hi, guys!
Let me introduce a social circle "DC language exchange" from Meetup.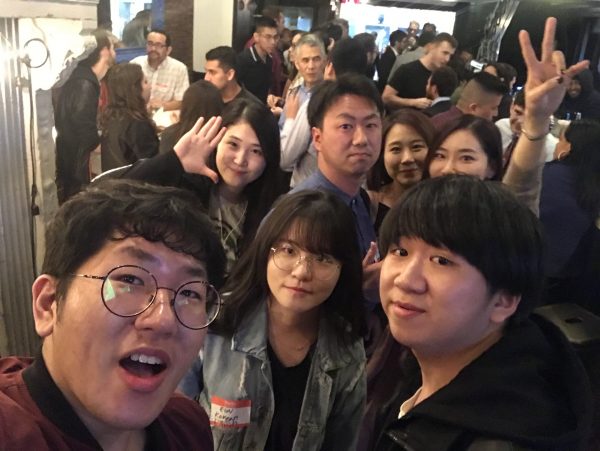 Nowadays, people are interested in social activities for sharing information and make friends. Meetup is kind of website to make groups and meet some people easily. Especially, "DC language exchange" is a famous social circle in D.C. The purpose is exchanging international languages such as English, French, Spanish, Portuguese, Chinese, Japanese, and Korean.
The place is announced by Meetup. In my experience, the place is usually held near DuPont Circle. The time begins at 7:00 P.M. Before going there, you should register a form to enter there. If you want, visit the website.
If you submit the form, you have to bring ID card to enter the place because the place is a kind of Pub. The master always check the ID card and write your Email address and signature. By the way, the admission is free. If you want to drink, you can order any beverages. Prepare some cash or credit card to order some drink.
I recommend going there with your EC friends. You can see another country's people and make some friends. Enjoy the day, and learn another language.
Comments
comments