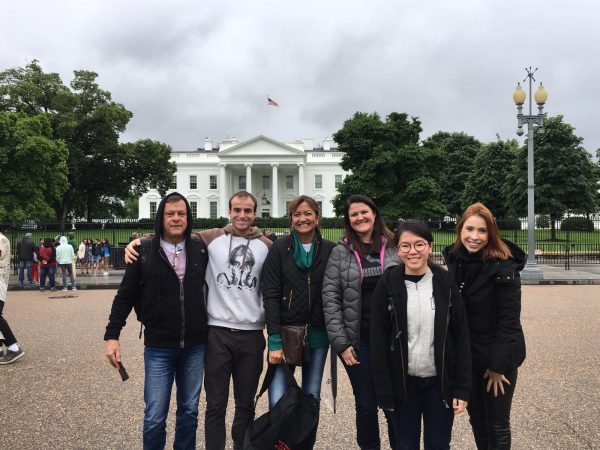 Each week new students start their adventure of learning English at EC Washington DC.  This week we welcomed 6 new students to our family.
Marcos will be studying with us for the next two weeks from Brazil.  He is a retired surgeon, and loves to travel when he came.  He recently visited Portugal.
Christopher, from Brazil, is going to be studying with us until October.  Back in Brazil, Christopher is studying to be a nurse pantechnicon.
Celi also comes from Brazil, and will be studying with us for two weeks. Her son currently lives in Los Angeles to become an actor.  Celi loves America and would love to live here.
Vlanira is from São Paulo Brazil but has been living her in the America while her husband gets his Masters degree. She is planning on studyingwith us for the next three months.  When she is not working at a bank, Vlanira loves to travel the world.
Shion is studying with us until the end of October, when she will be transferring to Pennsylvania to start her Sophomore year of High School. Shion is a big fan of movies, her favorite is Terminator with Arnold schwarzenegger.   She plans to go to college for marketing after she graduates in three years.   During her free time she likes to ski.
Fabiana is our last new Brazilian student.  This is her second EC that she has studied at.  When she finishes studying her at EC Washington DC, she is planning a road trip around the United States for a month.  She is excited to explore America and learn more about the American culture.
Do you want to be like our six new students and learn English abroad in Washington DC.
Comments
comments