My personal experience, by Santiago Villar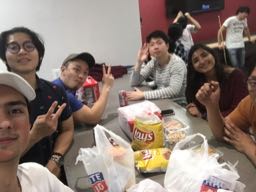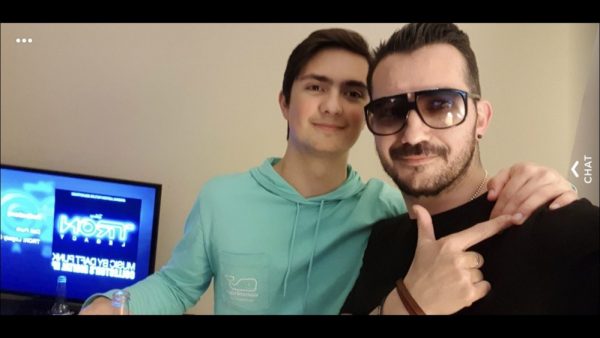 This experience started with an adolescent exited for new challenges, leaving behind family friends and dreams in his own country. This guy is me Santiago Villar, I came to Washington with a mix of feelings apart of good ones with fear about how it would be the place that it would be my home for the next 8 months. I can tell after my time here that it was just amazing, i have never in my life going to class before i came to this school ¨to this family¨
On the first day i met Wasim Younis one of the most friendly and good person that i meet before and also Andrew Platt one of the nicest and patient guy in D.C I swear, these two people on the first day already made me feel at home and it was weird because I didn't met them before, Honestly they were just two strangers that suddenly became part of my family and friends as well with every single teacher in this school, I'm writing this 4 days before my graduation and we have a tradition that at your last day you have to give an speech, i hope that they don't read this before that. Basically this teachers are more than that, would you ask why ? because they taught me more than English indirectly they taught me about life about values and behaviors and for me that is one of the things that i will take forever with me, when you met them you amaze yourself because everyone have an interesting life. For example, Martin an Argentinean teacher that has better accent that the queen Elizabeth of England. However, he is a weirdooo haha just joking and he is the worst chest player also Renee the elegant and nicest teacher that you will meet (from Nebraska) with funny stories that would make your morning different every class, Yesenia the coolest and funniest teacher from the bronx , Michael of course the most polite funny and entertaining teacher that always take care about you and teach you how to be polite with your classmates as the old school style, Andrei the funniest and friendly one also you will sing in his class trust me even if you don't know how , that was my case but you create a link with all of the teachers and friends that for you it would be the best. and finally Amanda the center director always so nice when she visits and gives us free breakfasts! All of these people have something in common: they makes the school the best place to be in here. I enjoyed every class , break, activity and lunch with them.
my friends… I hope that they read this sometime i cant count how many friends brothers and sister i had thanks of this school. I had learned different cultures just for you to imagine i tried to do ramadan once and i couldn't but now i know the different sacrifices that different cultures do but you open you mind you became an international student, a international person, i went to museums, for a walks with my friends around the city, played soccer at -7 degrees ( bad idea haha ) but you have fun, i tried food from every country with my friends and i just can say that i have a lot of fun in this place and i would like to go back on time to live the experience again but thats one thing in life always the best things have an end also, you have to keep the memories be grateful and enjoy your time and life put in practice on you life what i learned in this school from every person and im leaving with a big smile in my face for that also sad but it feels good because that means that i will always have this school in my heart. Do not believe on people who say that Washington D.C is boring because is not true trust me but I totally recommend this place having tried others schools and places before, this is something different that i cant describe with words , I have improved my english to a level that i feel great and proud of myself and i have stories people and experiences that i will always kept with me, here i met my brother Abdulmohsen Alsalik since my first week he introduce me and create a friendship that became in a family link we have done everything in this city and seeing how our friends left and new ones come now is my turn to leave but he will be my brothaaaa forever this kind of person makes everything funny and cool and this kind of person are there people in this school. Thanks for everything for this period in my life for sure one of the funniest and coolest of it ill keep you with me always Washington D.C and EC family
EC Washington has been my home and now part of my family, I hope it will be for you too!
Comments
comments