This week, we welcomed a group of new students to EC Washington to begin their journey and learn English in the USA.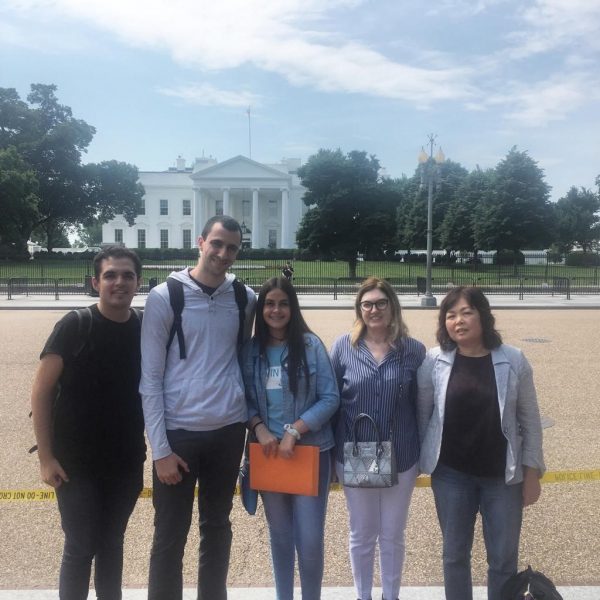 We had another diverse mix of students this week:
Itsuko, from Japan, is retired but used to be a Public Health Nurse. She is married with a son and daughter and loves playing piano.
Rohane, from Turkey, is here to do private lessons with a tutor, while her brother works next door at the World Bank. She is a teacher, has 4 children, and loves travelling. She's also a soccer fan… let's go Galatasaray!
Jose, from Brazil, is a Production Engineer who has experience in the US, having done a road trip from Miami to Texas previously. He's now on the road to improving his English while staying with family in DC.
Jorge, from Bolivia, studies architecture and loves drawing and painting. He's also staying with family in DC.
Ignacia, our youngest new student, is a 16-year-old from Chile whose father works at the Embassy of Chile. We will look after Ignacia while she works on her English skills!
As is EC Washington tradition, we took the new students on a walk to the White House, which is conveniently located 5 minutes walk from our school at Farragut Square.
We're always happy to bring new students on board to start or continue their language learning journey, so why not join our next group of new students? Get in touch with us at 202-695-7353, washingtondc@ecenglish.com, or come visit 1025 Connecticut Avenue (7th floor) to find out more today!
Comments
comments