Introducing two new students starting their courses at EC English Washington this week, Luljeta and Junko!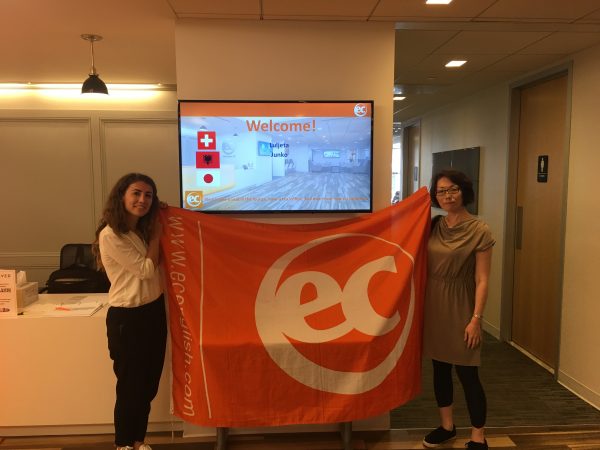 Luljeta comes from Switzerland but also has Albanian heritage. An accountant with 3 sisters and 1 brother, Luljeta is staying with an EC host family who is also originally from Switzerland, so she feels very much at home and is making sure she speaks English when she is at home! She is a big sports fan, and loves to run and go ice-skating. She also enjoys reading and will take advantage of EC's reading library as well as the DC public library system.
Junko, from Chiba near Tokyo, is a contract reader and loves reading in her free time as well. She has already checked out the Charles Dickens classic "Great Expectations" from the EC library (we have books for all ESL levels which students can take home and read). She has a brother living in Australia and a sister living in Italy, so her family love to travel, and Junko is staying with a friend in Maryland while she studies with us for 1 week.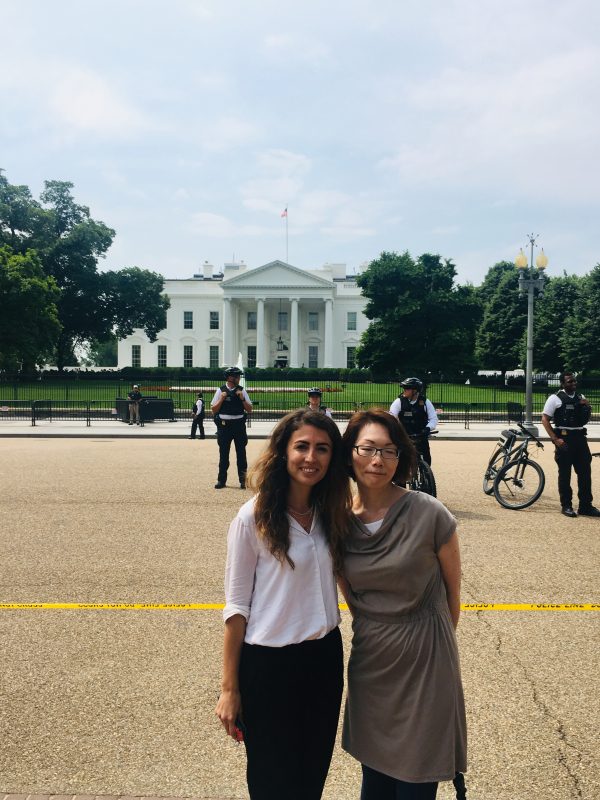 As is customary, we took our new students to see the nearby White House for some photo ops! We look forward to having these bright and engaging students with us to help them improve their English for the real word. Welcome, Luljeta and Junko!
Comments
comments