A Class with Ms. Renee
Leave the comfort zone, that's how I define the class with Rene. Learning English or any other language isn't easy, this require a lot of efforts, time, attention to details, etc. The class with her is awesome because of this, everything that she gave us in class is a combination of essential things that help us to improve our English. Rene is one of the teachers for the Pre Advance and Upper Intermediate Courses but she is also the teacher for the Academic English in the afternoon classes Tuesdays and Thursdays at EC English Washington D.C.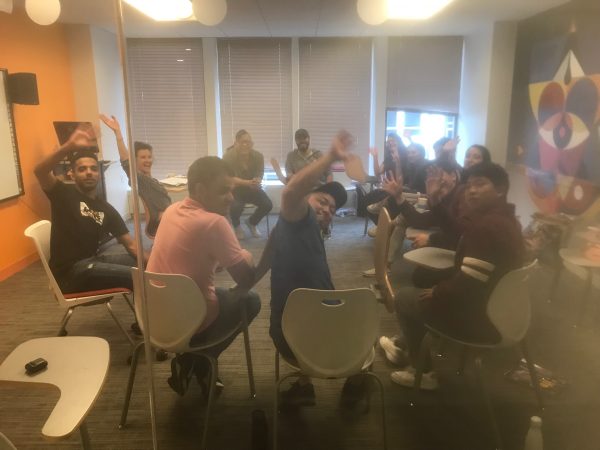 Every Tuesday and Thursday in classroom N° 7, fifteen students from around the world meet with a common goal: to learn English. Some of them because it's a required for their job and other because they want to do university studies, but all of us passionate about practicing a new language but above all living the exchange experience. The classes with Rene I call them exchange of culture, experiences and learning. We focus on learning about others having as a guided the book which give us the opportunity to practice one topic at the time.
Her homework is simple but very useful: Read. Read about something that interests us, read aloud, read in your mind but always read because this helps us to improve our English in a better way like improving your vocabulary, expressing ideas, processes, build your English skills for work, etc. So, every morning we talked about what we read the previous day and sometimes if the topic is really interesting for everyone we discus about it.
Rene is from Nebraska and her accent sometimes is confusing because it is really fast. But it's great listening practice and helps me understand how real Americans speak!
For all these reasons, I love my English courses in Washington!
Comments
comments