Did you know EC Washington DC is located in the heart of Washington DC, a stone's throw from the White House, and right next door to beautiful and prestigious sights and attractions. On our doorstep is the lovely Farragut Square, which really comes alive in the summer time!
Starting today, Farragut Fridays takes over Farragut Square, with the usual convoy of food trucks bringing delicious food options for our students to enjoy, as well as a host of fun events to help us all relax after a hard week of work. The weather is typically gorgeous on a Friday summer afternoon in Washington, and the free events at Farragut Square are perfect for our students to enjoy the sunshine.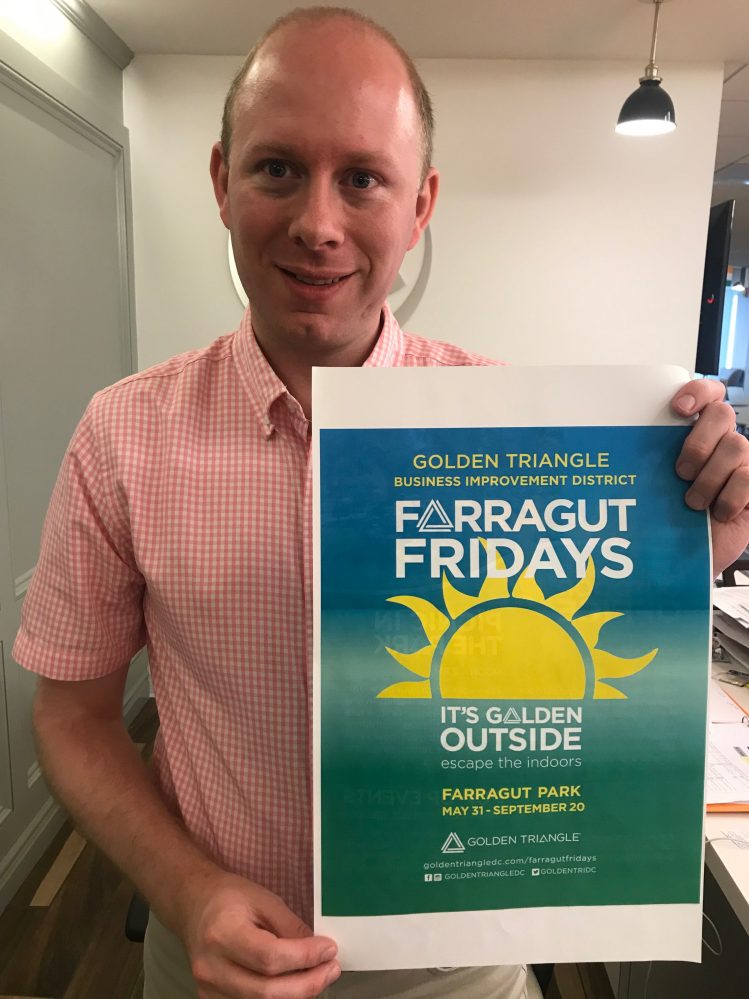 Here is our Student Services Coordinator, Andrew, with the Golden Triangle Farragut Fridays poster, showing all the cool events going on around Farragut Square this summer. These include picnic in the park, outdoor offices, outdoor movie nights, and free yoga, dance or pilates sessions! There is so much to do and it's literally across the street from our school. If you want to enjoy Farragut Fridays, combine it with a trip to visit us at EC Washington to find out more about our English lessons in Washington!
We are located at 1025 Connecticut Avenue NW, Suite 701, but you can also call us at 202-695-7353 or email washingtondc@ecenglish.com 
Comments
comments