One of the great delights of working with international students is the exposure to different cultures, languages, and of course food! It's just another reason to study English in Washington DC with EC. Before I started working in ESL, my taste buds had not had the pleasure of enjoying food from Brazil, Taiwan, Colombia, for example… but my favorite has to be Korean food!
So, I don't need an excuse to go out for some Korean cuisine, but last week we had the opportunity to go together with lots of EC Washington students and teachers, to celebrate the graduation of Jeremy, one of our long-term students from Taiwan who has studied with us for over 8 months! We've enjoyed having him as much as he has enjoyed improving his English with us. Jeremy was able to meet his goals at EC Washington and the final objective was to go out with classmates to enjoy a wonderful send-off!
We took a huge group with us to a great Korean restaurant in Adams Morgan, one of the beautiful and trendy neighborhoods located close to our school, which is next to Farragut Square. We had about 20 people in total, including teachers and students, and we enjoyed ourselves to the maximum! If you have never had Korean food, I urge you to try it: my favorite is the pork belly ssam. A lot of our students tried Korean food (and drink!) for the first time and had a blast.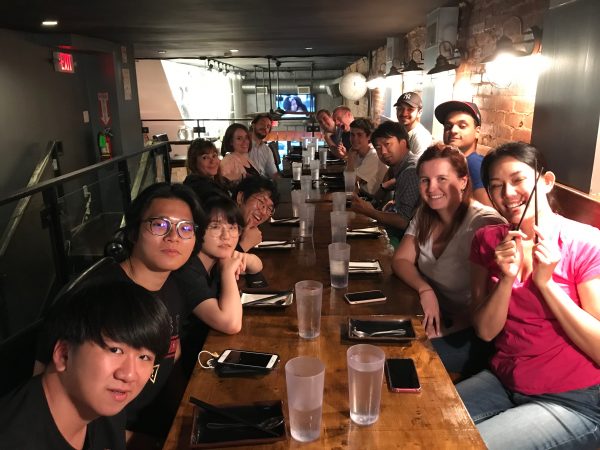 The photo above shows the wonderful spirit we have in our learning community: students from across the world, from countries like Thailand, Taiwan, Colombia, Brazil, Korea, Japan, Switzerland, France, and Saudi Arabia, find a home for themselves here at EC Washington DC and everyone helps each other reach their learning goals. Nights like these are a great way to celebrate the connections we make and take home some lifelong memories.
Comments
comments