At EC Washington, we are proud to welcome students from all over the world from many different backgrounds to come and improve their English with us. English classes in Washington DC attract visitors from countries near and far; at our school next to Farragut Square, we have a diverse mix: Brazil, Colombia, Korea, Switzerland, Ecuador, China… I cannot name them all, we have almost every nationality here at EC Washington!
One group of students comes from the Facilities Security Forces based in Saudi Arabia. We have four students from this group: Khalid, Nouh, Nawaf and Osama. They have been studying with us for over 6 months and have made a lot of improvement in their English!
To celebrate this partnership and to see where their students have been studying, we were delighted to welcome two VIPs from the FSF team: Abdullah (representing FSF) and Ahmed (representing EC Riyadh).
The students really did impress our VIP guests: they brought an incredible selection of delicious Arabic treats, including baklava and Arabic coffee! Ahmed and Abdullah were really taken aback by the warm welcome they received!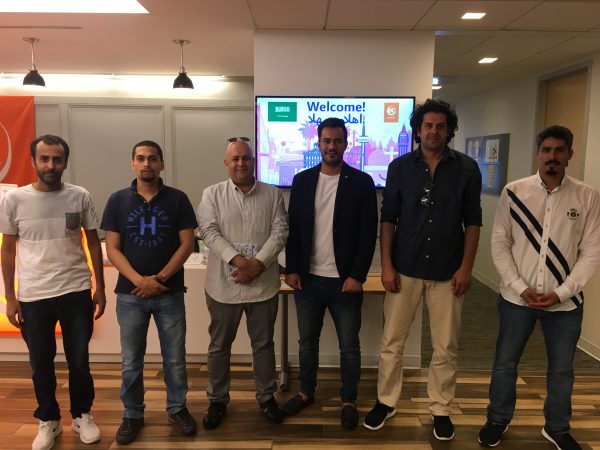 After meeting with the students, Ahmed and Abdullah met with Wasim, our Director of Studies, to discuss the students' progress and look at how we can serve future students like them. We want to make sure that every student has an incredible and unforgettable experience here at their ESL school, so getting the chance to meet with these special guests gave us some very helpful feedback and insight into how we can make our school even better.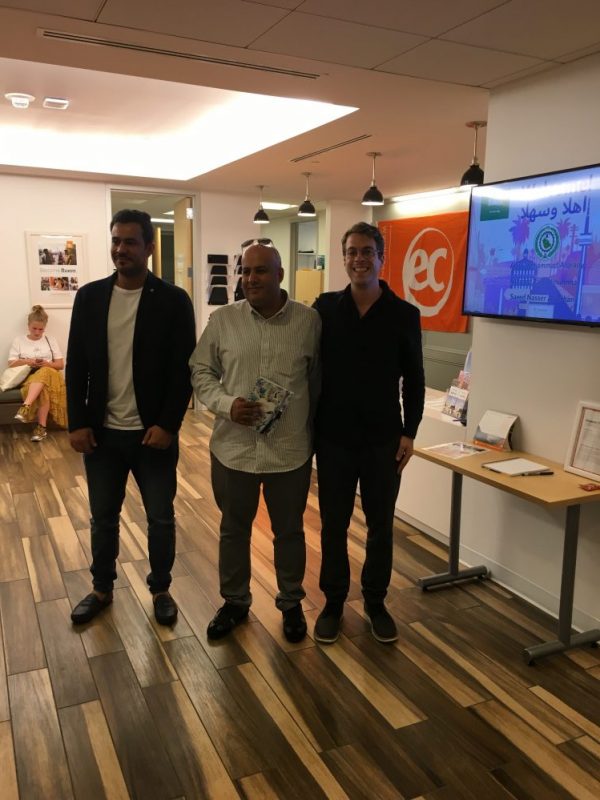 Wasim really enjoyed meeting with the VIP guests and was treated to a cup of delicious Arabic coffee and some dates to enjoy as a breakfast snack. We would like to thank our wonderful guests, Abdullah and Ahmed, as well as our wonderful FSF students Khalid, Nouh, Osama and Nawaf, for being such lovely guests and for making our learning community even stronger! You guys are welcome back anytime!
Comments
comments