Did you know Washington DC is full of beautiful outdoor spaces? It is not just a city of monuments and government buildings; among all the hustle and bustle of a major American city, green areas and outdoor oases of tranquility present themselves.
EC Washington is situated in a prime location, right next to another lovely park, Farragut Square. A short walk away are the beautiful Lafayette Square, Jackson Square, Dupont Circle and even the huge Rock Creek Park.
Last week, we took our ESL students to Meridian Hill Park, which is known locally as Malcolm X Park. On another gorgeous summer afternoon in DC, our students took to the park to play frisbee, chess, card games, Uno, soccer, and sit in the beauty of Meridian Hill as the sun moved dutifully across the sky.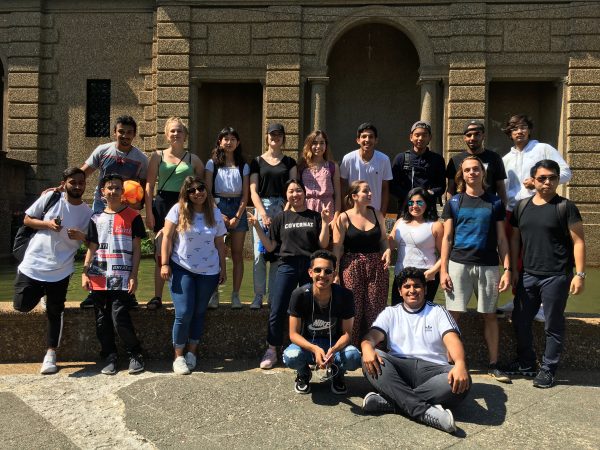 If you haven't been to Meridian Hill Park, I strongly recommend it; now, our students can recommend it too! They had a wonderful time, making friends and exploring the side of Washington DC that is not shown on television often enough. They stayed for over 3 hours and have made a point to return another time. We will be organizing more outdoor activities like this one.
We are proud of our social activity calendar, which provides our ESL students with a range of different activities to do outside of their classes. It means we can strengthen the bond between our students and staff, show them things to do in DC, and use the time productively to improve our English in a fun way. Sometimes, the best learning takes place outside of the classroom, and even without you even knowing it! By speaking English with fellow students in a nice environment, you will gain confidence and fluency and forget about how much 'hard work' studying English can be!
Come join us on a future social activity! you can call 202-695-7353 or email washingtondc@ecenglish.com for more information about our social program.
Comments
comments