Our dear student Jay takes over today's blog and talks a bit not only about her experience here at EC DC but also about her travels along the East Coast. She's been with us for a few months already, but sadly her time here is almost at an end. This is her long slow goodbye.
Read some of her thoughts below: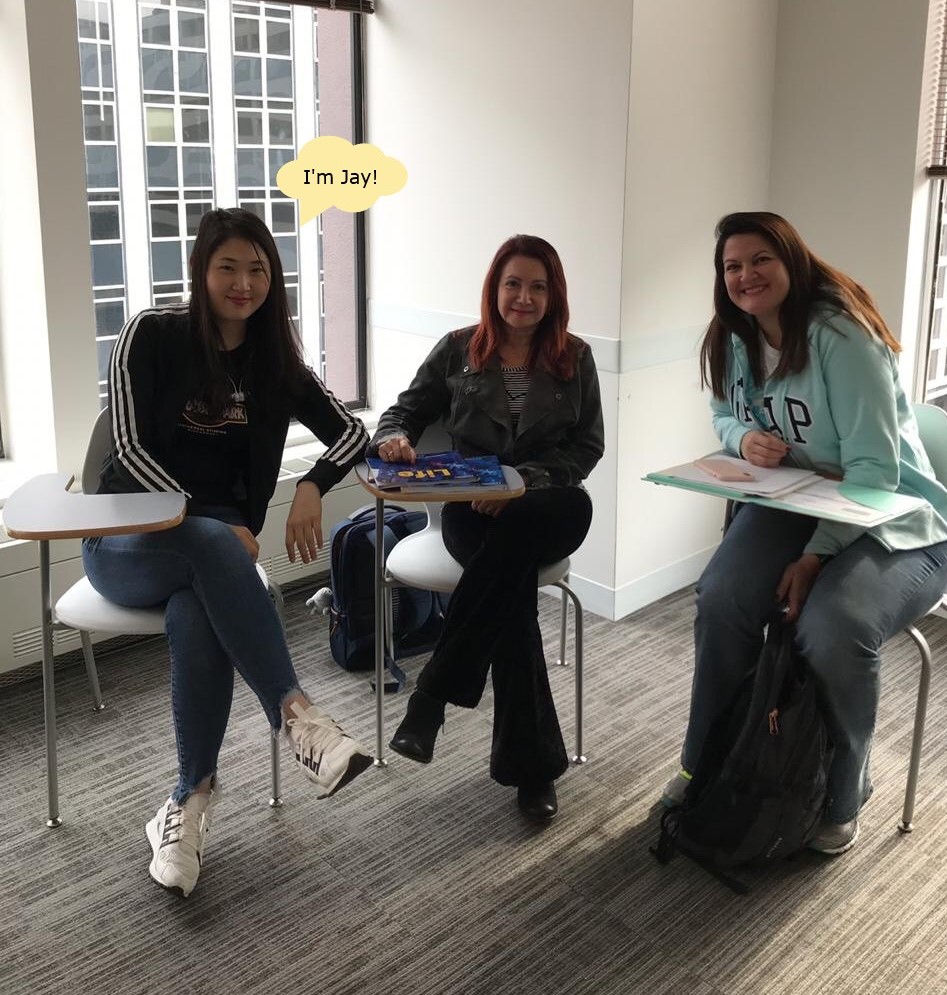 Haven't you ever dreamed about traveling east of America? Starting from the IVY districts, down to the most visited place New York, then the heart of the United States, Washington D.C., to Miami's breathtaking coast line, you can get a variety of experiences being in the East.
Washington D.C., the first city that I lived in out of my country, is the most amazing city that I have ever spent time in. Many parks creating a relaxing environment, free admission to museums and historical sites for all people and the Happy Hour drew me more into this city. Beautiful architectures on each street make me think I am in a gigantic public exhibition; thus, you have no time to feel bored while you stay in here. In addition, wherever your steps touch, large or small green spaces will be there, sometimes when the weather is sunny, I usually go there and enjoy sitting on a bench, doing my homework after finishing school.
The irresistible offers from many restaurants, the happy hour, is not only a wonderful time to build a good relationship with your friends but also it is good chance to practice your English skills at EC English Washington by chatting with people who you haven't met before, gathering around a table eating delicious food, isn't it nice?
Many kinds of transportation help you to travel to different cities. I decided to go to New York as the first city for tour during the Memorial Day adding a day more. There were flight, train, bus and car to get there; since most people ride a bus because of their reasonable price and good quality, I chose a bus which took 4 hours but it was worth the ride.
In afternoon of that day I arrived, I went to the MOMA, the Museum Of Modern Art, which I was longing to visit in my itinerary. It was a first time to see real pieces of many artists of the past who are still famous; moreover, I watched them in front of my eyes and felt every touch and curves which never be noticed in pictures on your textbooks.
I also took a ferry tour to see a Statue of Liberty and visited top of the rock to see twilight beyond the building forest and magnificent night view of this city. It was really meaningful for me because it was the only chance that I could have while living in east investing small amounts of time in each trip.
(end of part I)
Comments
comments