Every month, our center director Amanda Ross-Gomez visits her Washington DC center to take a break from her EC Miami center, which she also manages. Our students always look forward to Amanda's visits, for many reasons, not least because we are treated to a complementary breakfast! For Language Study Washington , it is of course important to eat well and enjoy the experience of being in an English language school far away from home.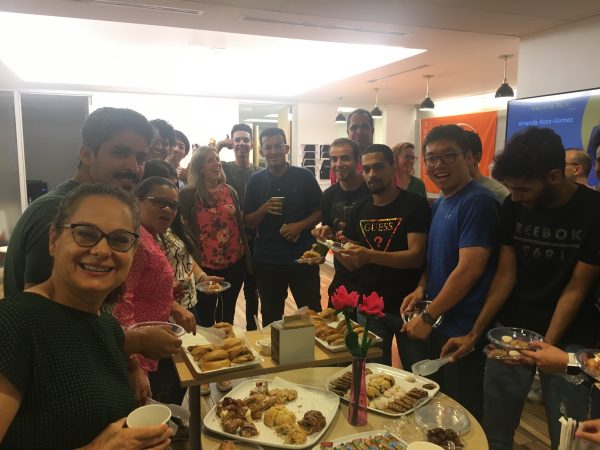 Our students come from all over to learn and improve their English language skills. These events are an important way for our students to get to know each other outside the classroom, to speak freely with their schoolmates in a welcoming environment, and of course to give them the energy they need to go back to class and focus!
EC Washington is currently home to approximately 50 students from more than fifteen different countries, with a diverse age and nationality mix that makes it an ideal center of learning for all of our students. We are proud of the friendly and warm environment that our learning community has built. Seeing our students with smiles on their faces while using English is a truly special sight for our English language instructors and school staff.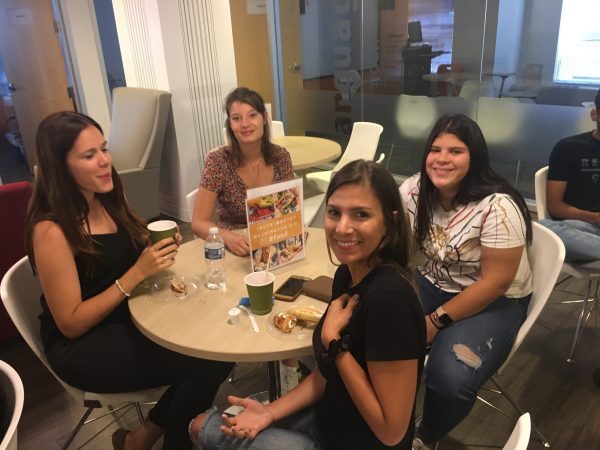 As you can see from the pictures, the students flocked in large numbers to grab a bagel, a desert roll, and some coffee or tea. The students come from all over: China, Spain, Brazil, Saudi Arabia, Taiwan, Colombia, Korea, Japan, Switzerland, Turkey, France, Senegal…  it is truly like a mini United Nations! Part of the English immersion experience is interacting with language learners from different countries and backgrounds, so our students also become more worldly and cosmopolitan while they study in beautiful Washington. It's wonderful to see our students learning from each other and proudly showing each other their cultures.
We have these student breakfasts on a regular basis and you are welcome to join us! If you would like to learn more about our activity program, head over to our Partners website to download our August social activity calendar. To learn more about our English language courses, there are several ways to get in touch:
Call us at 202-695-7353 
Email washingtondc@ecenglish.com 
Visit us at 1025 Connecticut Avenue NW, Suite 701.
We would be delighted to welcome you to our school for a free tour and trial class, so get in contact with us today!
Comments
comments