We loved having Rafaela, a really positive member of our learning community, studying English Classes in the USA with us while she was visiting DC from Brazil. Rafaela enjoyed her experience so much, she wants to tell you all about it!
"I had been to DC before, so I chose DC because of my previous experience in the city. This time I wanted to take an English course at the same time. When I arrived I had no idea how this month was going to be like, in fact I didn't expect much from this trip at all to be honest.
Now that my time is up, I cannot stress enough how much this short period of time abroad has changed me. I've not only grown in age but as a person as well. I'm really excited to be going back to my country and my family, but I'm also sad because I know I'm leaving my new family too.
Here at EC you don't only acquire knowledge, you also get a family that is always going to be there for you, no matter what! If I had to choose again, I would definitely do it all, all over again, in the exact same way! I will never forget my teachers, Martin, Renee, Yesenia and all, as well as the wonderful staff at the school who helped me so much.
I can say that I have made friends that I will stay in touch with for life, and memories that I will remember for a lifetime. I am so glad I decided to study English at EC Washington."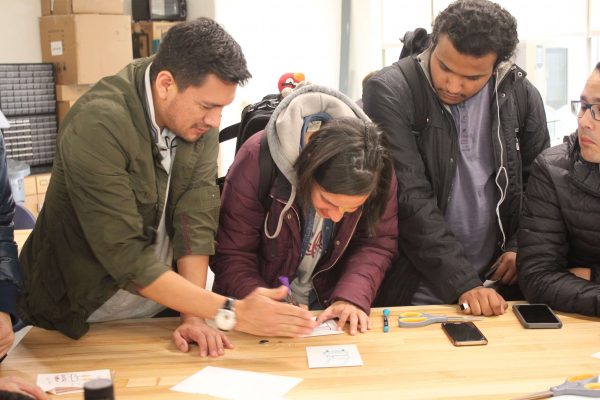 Whether you are starting your language learning journey or you are looking to 'brush up' on your language skills, there is an EC experience waiting for you. Finding the right course is not easy, so we are here to help if you have any questions or comments. Let us help you find the right program for you and we can also talk about our exclusive walk-in discounts.
TO find out more, just reach out to us. Here is how you can contact us:
Call us at 202-695-7353
Message us on WhatsApp at 202-909-5873
Email us at washingtondc@ecenglish.com
Come visit our beautiful center at 1025 Connecticut Avenue NW, Suite 701. We are right next to the Farragut North and Farragut West Metro stations.
Comments
comments