Our classes here at EC Washington have textbooks which provide essential structure and direction for students and teachers as they navigate the language learning path. However, it is also important for students to get out of their seats and interact together, to use the language to solve problems and be create, and ultimately to express themselves around each other. Whatever your reasons are to study English in Washington DC, it is also important to enjoy the experience and develop as a person.
That's why teachers at EC are skilled at adapting the textbook and bringing the topics to life; they have the experience and knowledge to plan activities that engage students and give them opportunities to build up their confidence and fluency. It is just another way that EC makes good on its mission statement of 'Helping students in a global community'.
Last Wednesday was a good example of this philosophy in action: The afternoon special focus class 'Speaking With Confidence' gives students the opportunity to really make improvements in their oral fluency and confidence. Teacher Natasha put on a class which involved students making posters for presentations about their host countries and the differences between them and the USA. Students  really got into this task: you can see our Saudi Arabian and Korean students working together in one group, and students from Spain and Japan in another! It is also a great example of our multi cultural student body which makes our school such a hotbed of international exchange experiences.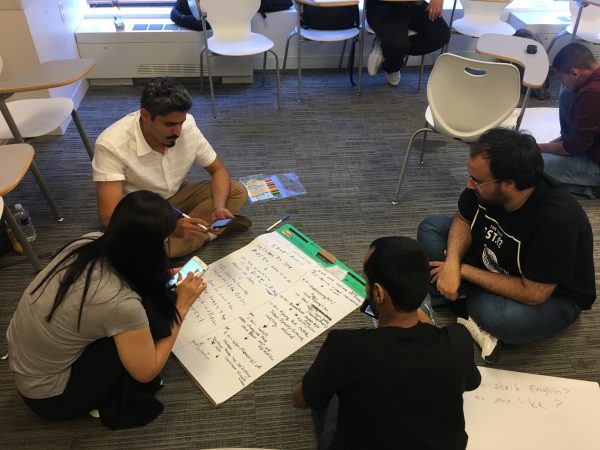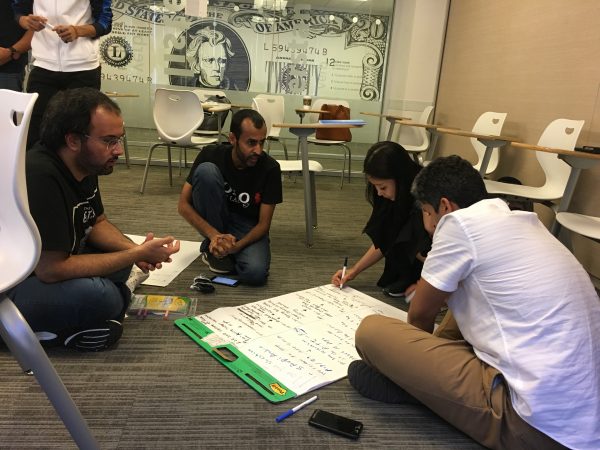 As you can see from the pictures, the students were able to put away their textbooks and put their name to their own projects and take pride in their work. The results were spectacular: students presented and showed off their posters, encouraging questions from their classmates, and showing their public speaking voices in full voice!
Comments
comments