We recently said goodbye to our wonderful Brazilian student, Sabrina. Only 17 years old, Sabrina made a big impact in her time with us. Read about her experience below and see why EC Washington is the best place to learn English in the USA!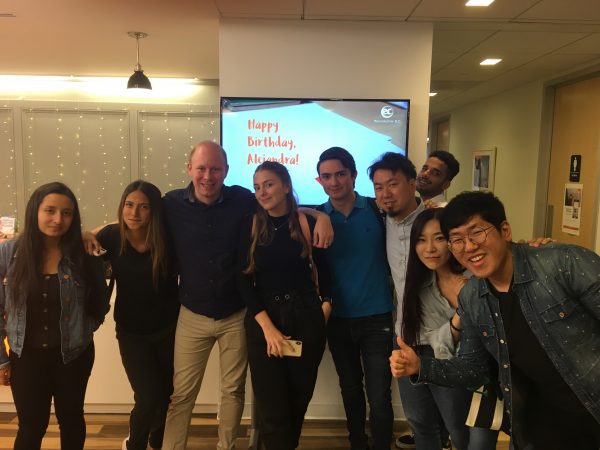 "Why did I come to EC Washington? Well, my aunt is living here and I wanted to learn English, it is as simple as that!
While I was at EC, I learned a lot of useful words and improved my writing a lot. The teachers were GREAT! I enjoyed the experience so much and in my opinion, EC was the best choice I have ever made! In addition, I made a lot of new friends, mostly people from Latin America, but everybody is super friendly!
I also developed my independence by living alone and getting to know a new city, a new country, a new culture. I became more mature as a result of being alone and having to solve problems by myself.
The part I enjoyed the most about my time is Washington was definitely being a student here. The people are so friendly and helpful. The teachers are truly amazing!"
If you would like to have an experience like Sabrina's, the first thing to do is get in touch to find out more about our programs and how they can make a difference for you! Our mission statement is "Helping students succeed in a global environment" and everything we do is geared toward making sure students like Sabrina have the experience of a lifetime.
How can you get in touch? Here is how!
Call us at 202-695-7353
Message us on WhatsApp at 202-909-5873
Email us at washingtondc@ecenglish.com
Come visit our beautiful center at 1025 Connecticut Avenue NW, Suite 701. We are right next to the Farragut North and Farragut West Metro stations.
Comments
comments