Do you have a favorite teacher? The impact of a special teacher can be one of the most meaningful and rewarding in our lives; we all have a teacher who we remember making a special effort or who tried to make our lives better. Last week, EC Washington DC celebrated World Teacher Appreciation Day with a wonderful, student-led event, for students to pay tribute to the amazing teaching staff here at the best ESL school in Washington, DC.
Our students did us proud! They got together voluntarily and collected a few dollars here and there, to come up with over $200 to spend on getting pizza and cake for the whole school to enjoy! It is this camaraderie and community spirit that drives our school forward and makes our learning community such a loving and motivating force. Check out our teachers in the photo below: Michael, Martin, Yesenia, Renee, Natasha and Andrei all wearing huge smiles before tucking into the cakes!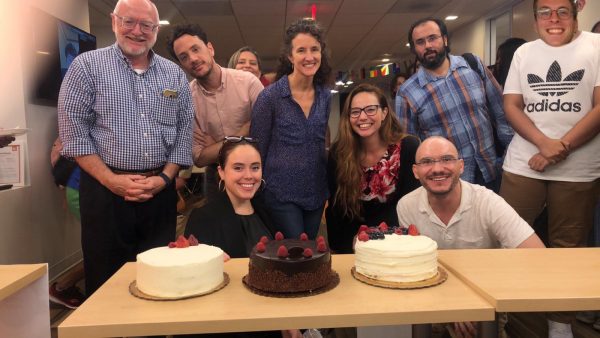 In this photo you can see one of our student ambassadors, Yasser from Saudi Arabia, who helped organize the event and took a lot of pride in doing so; this kind of leadership development is a great additional element to our students' learning program; they really develop as people, not just as English speakers. Our teachers have a lot to do with that; they love what they do and go the extra mile for their students.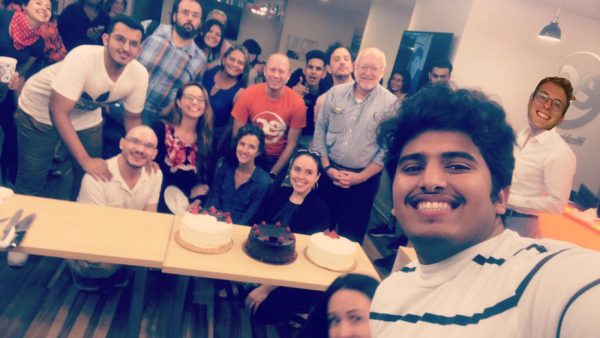 My favorite part of the event was watching a wonderful video which shows EC students past and present sharing their appreciation for their EC Teachers. You can watch the video here. Check out how students from all over the world took time out of their daily lives to record a video expressing gratitude for their time at EC Washington DC. What more do you need to see in order to know why our school is so popular? If you'd like to join one of our ESL programs, please email washingtondc@ecenglish.com to find out more!
Comments
comments